News
2 Messages Blessing CEO Is Trying To Pass As She Said I Am Not Looking For A Husband But A Partner
---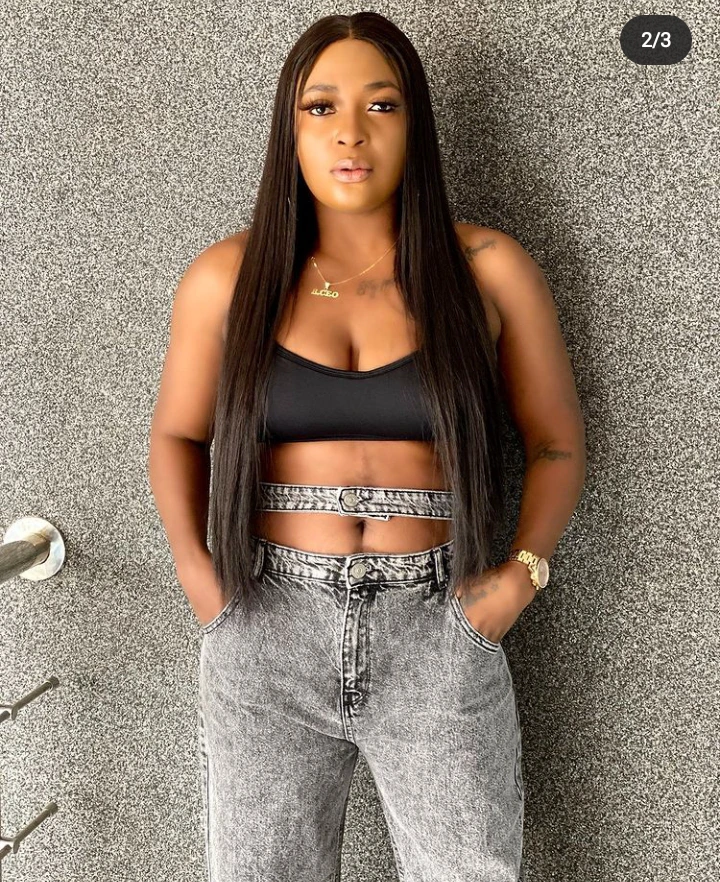 Photo credit: Instagram – Blessing CEO
People have different reasons why they want to get married, and also have the type of partner they want. Most times, some of these reasons do keep a marriage, while some don't keep a marriage.
The certified relationship therapist, Blessing CEO said in one of her posts that she is not looking for a husband but a partner, because marriage is not about titles.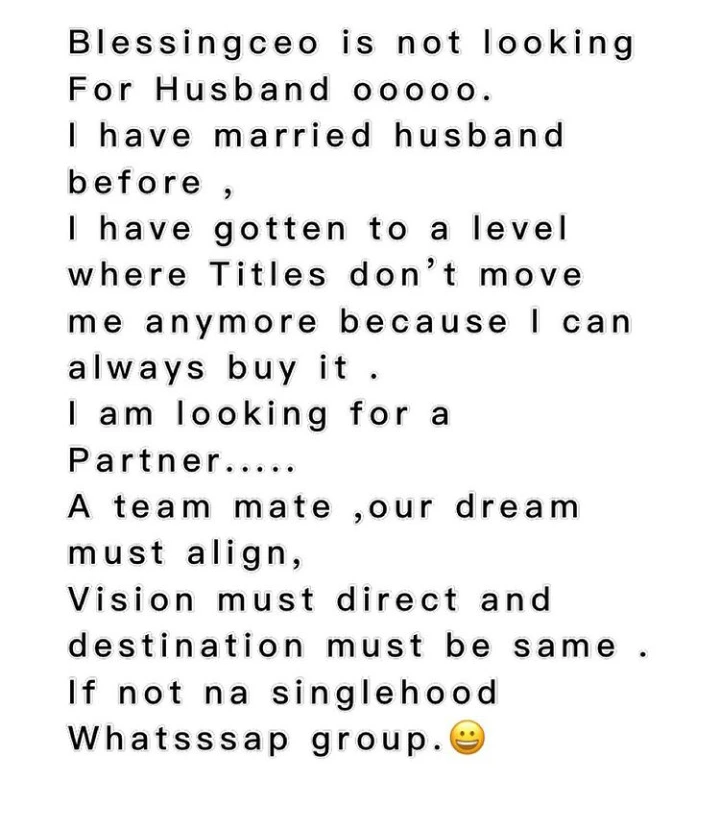 Photo credit: Instagram – Blessing CEO
So, in this article we will be picking two lessons from her statement, as in the image above.
1. Do not marry for titles: some people only go into marriage because they want to leave behind being single, and be called a married person, while some dabble into marriage to get some titles they didn't while they were single. Titles won't keep a marriage forever.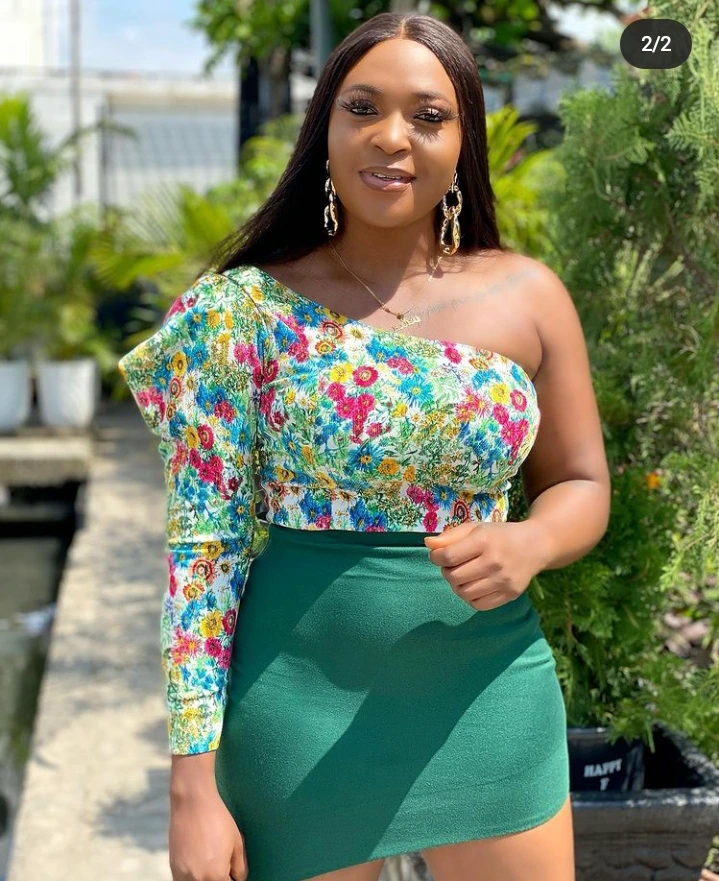 Photo credit: Instagram – Blessing CEO
2. Marry someone who will compliment your dreams and visions: this is one of the ways to have a successful marriage. If you meet with a man or a woman, who have the same thinking, ideals, dreams and visions as you, then you have found a partner you can marry.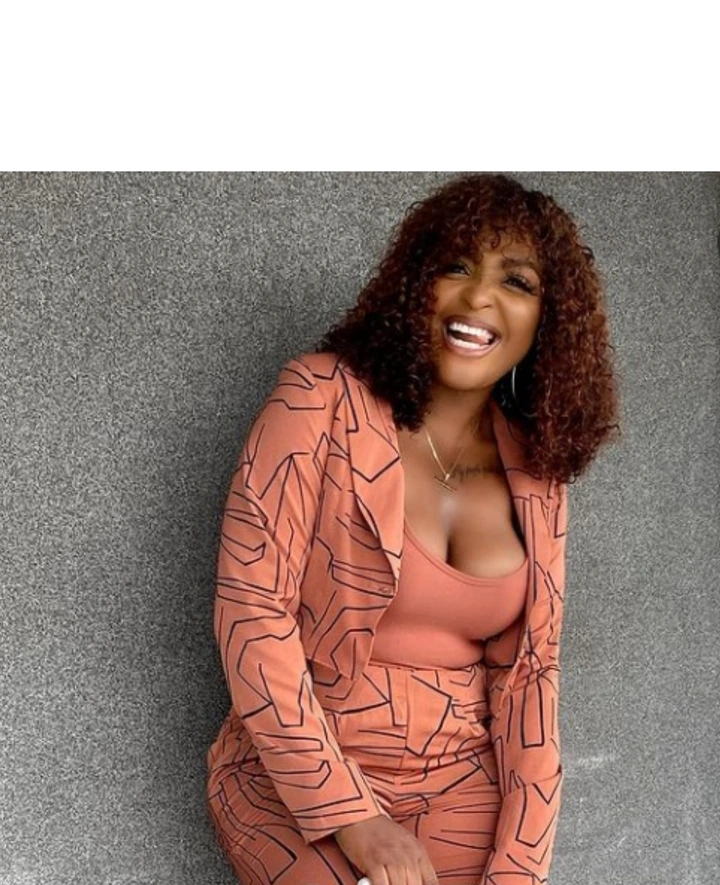 Photo credit: Instagram – Blessing CEO
What are your thoughts about this article? Like, Share and Follow. Let's hear your views below.
DO YOU HAVE A PROBLEM?
Contact Us Through This Medium
DMCA Takedown
Share On:
ARTISTE: Blessing ceo
---
FOLLOW US ON FACEBOOK
---
SUBSCRIBE TO OUR YOUTUBE CHANNEL
---
FOLLOW US ON TELEGRAM
---
FOLLOW US ON TWITTER
---
CLICK HERE TO ADVERTISE ON OUR WEBSITE
---
Related Posts
---