Young Man Caught Trying To Behead His Girlfriend for Money Rituals In Bayelsa
[vc_row][vc_column][vc_column_text]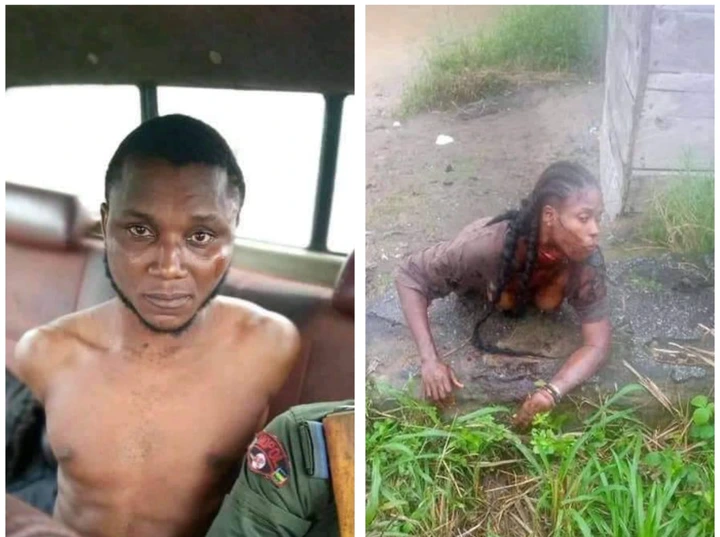 The Suspect and the victim.
A young man has been apprehended by operatives of the Bayelsa State Police Command over an alleged attempt to kill his girlfriend for money rituals.
According to reports, the suspect, who is believed to be an internet fraudster, was caught while trying to behead the victim along SETRACO Road in the Amassoma/Ogobiri area of the state on Tuesday morning.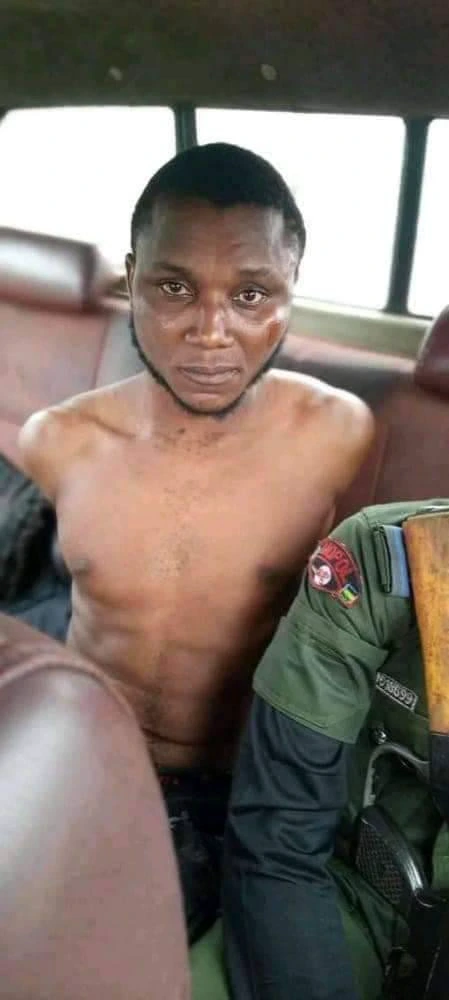 Fortunately for the victim, who is a student of the Niger Delta University Wilberforce Island (NDU), she was rescued by a combined team of vigilant youths and police officers in the community.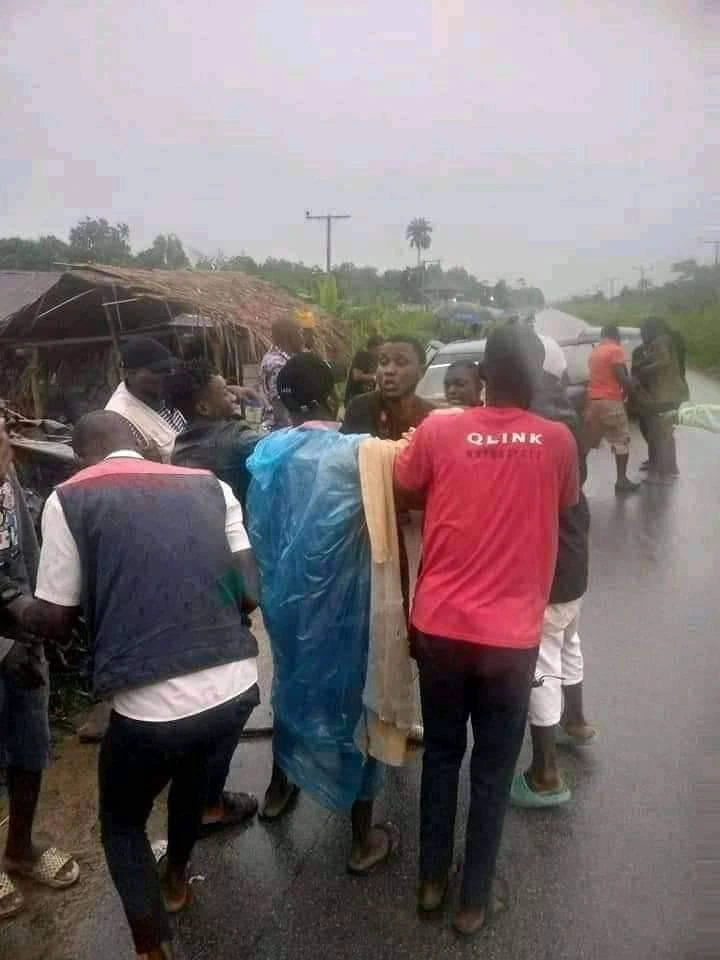 The Youths and the Suspect.
The incident was confirmed by the Special Adviser to the Bayelsa State Governor on Media, Kokobaiye Abeki, via is Facebook page. Abeki said that the suspect who had been dating the girl, lured her to the lonely road to behead her.
After tying her hands and feet, the man was in the process of slicing the victim's throat when the youths pounced on him.
It was gathered that some youths in the community were alerted by a stranger who noticed the odd movements of the man.
A close inspection of the victim's neck shows that she was very fortunate because the suspect had already started cutting her throat when her rescuers arrived.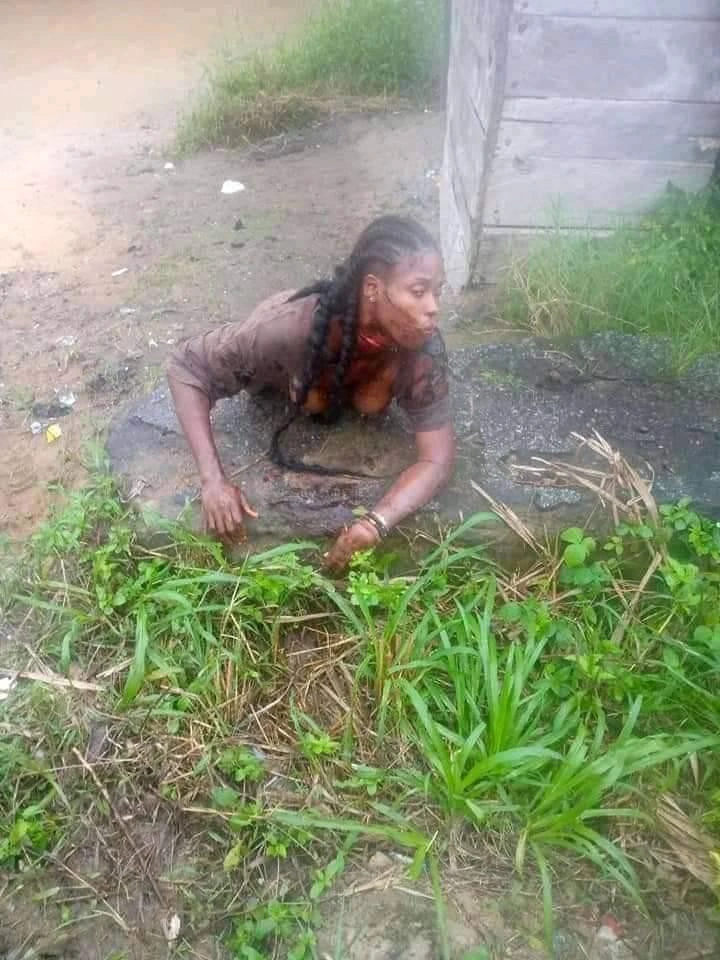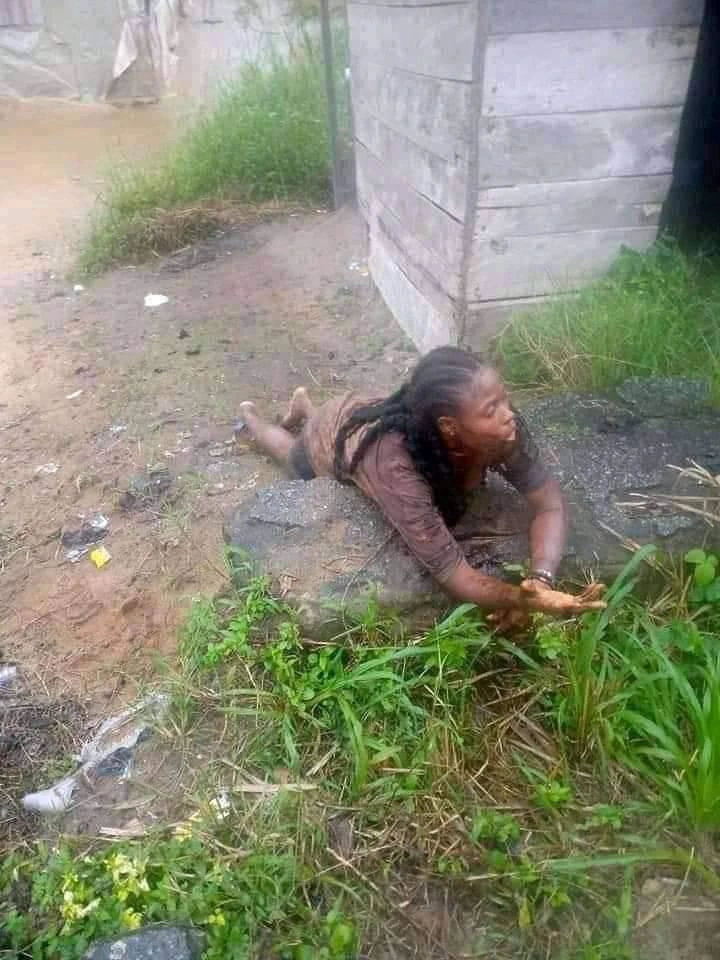 The Victim.
Abeki pleaded with girls in Bayelsa to be wary of the kind of guys they go out with, especially internet fraudsters.
[/vc_column_text][/vc_column][/vc_row]