[vc_row][vc_column][vc_column_text]
Knowing that your partner is already tired of you and may leave the relationship soon is preferable to having no idea and being dumped later. When a woman wants to dump her guy, she probably thinks about it, tells her friends about it, and then waits for the right opportunity to tell you it's over. This isn't a trick; you can tell from her body language… It's always better to be informed than not to be informed. When a lady is thinking about leaving you, these six tips will disclose a lot about her body language:
1. She stops getting involved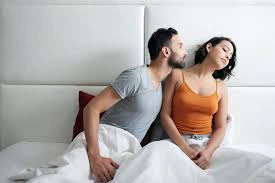 When she's still in love with you, she'll want to be involved with you, share your world with you, and expect you to do the same. When a woman still values her relationship, she will let her man in on a lot of things, telling him about everything that is going on in her life. there is this excitement to have you in her life; however, once she begins to think about dumping you, her level of involvement begins to decline steadily.
2. Suddenly, she begins to do things she despises.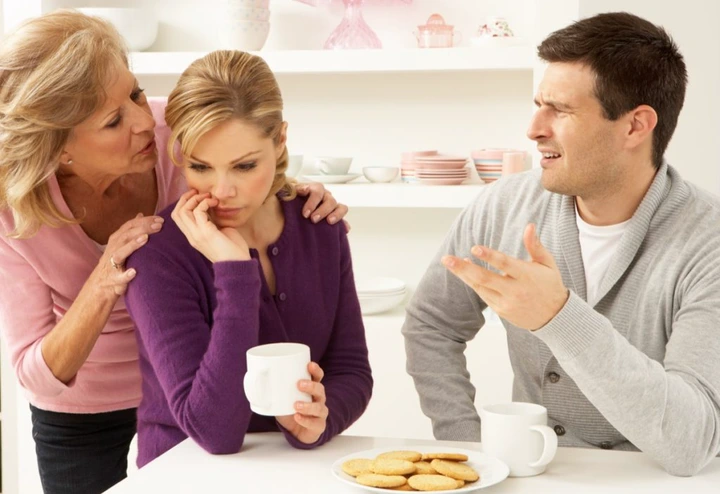 The girl who previously stated that she would sooner be punched in the face than attend another pretentious book club, candle party, or dinner with girls she despises is now saying yes to all of the above. With zeal. It's as though she'll go to any length to avoid you.
3. Everything becomes boring to her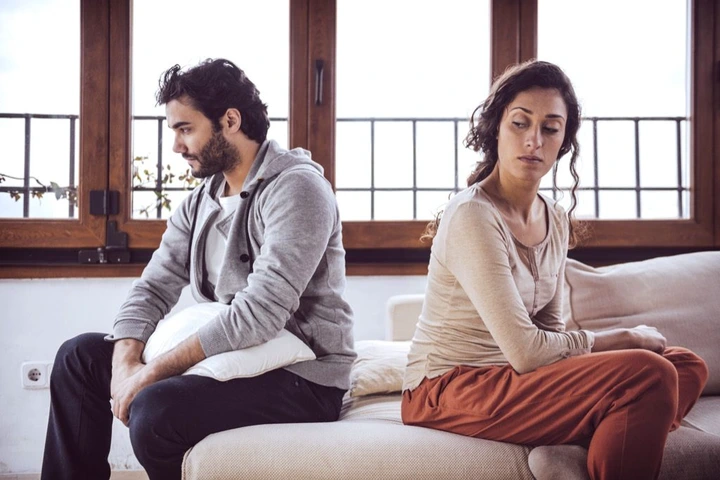 When she begins to consider quitting the relationship, she loses interest in a variety of activities; even activities that were once exciting in your relationship will become stale as she loses interest in doing them with you. Your jokes can lose their appeal to her, and she might lose interest in conversing with you.
4. She pulls away from all of your parts.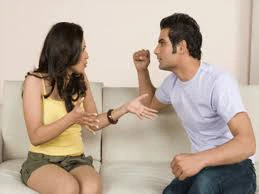 It's not just you; it's every one of your offshoots. She stops answering your mother's calls, and your sister notes that she cancels arrangements at the last minute whenever the two of them have them.
5. She always manages to bring a plus one whenever the two of you have plans.
Her sister, her best friend, a coworker, or a neighbor might all be suspects. The fact that you don't want to be alone with you sends a clear message. It has nothing to do with a threesome, by the way.
6. She is oblivious to your presence.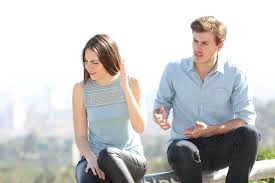 This one should be self-evident. If your girlfriend pays you little attention, doesn't look at you when you're talking, doesn't check in on you throughout the day, doesn't make plans to spend her free time with you, or worse, doesn't even ask, "How are you?" it's safe to assume she doesn't care how you're doing and wants to break up with you. And if she goes over that boundary, you can bet your relationship is on its final legs. Fear the day when your wife loses interest in you.
7. She's always negative
If your girlfriend is always negative around you or becomes negative whenever you are around, it's possible that she wants to split up with you because you are causing her to be negative. Hopefully, you didn't do anything to encourage her to act this way or for her to have this attitude while you're with her. Regardless, if she is in a bad mood with you but is in a happy mood elsewhere, she may notice and respond appropriately.
8. She keeps her phone and her friendships a secret.
Going to great lengths to avoid sharing parts of her life with you, not informing you of what her family and friends are up to, or even preventing you from seeing what's on her phone screen are all signs that a girl wants to break up, and it's safe to assume she's starting to close the inner circle on you and keep you out. If there's one thing women enjoy doing, it's sharing every detail of their lives with the man they love. Something is wrong if she isn't doing this.
To get more related stories  click here
Photo Credit Google
[/vc_column_text][/vc_column][/vc_row]
Do you find Mjblog useful? Click here to give us five stars rating!