[vc_row][vc_column][vc_column_text]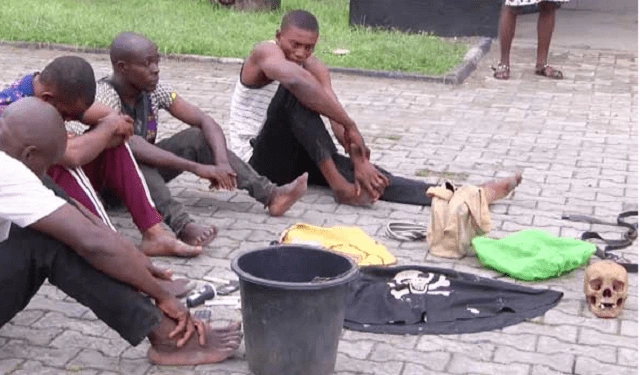 The video of the killing of the young man which surfaced on the internet during the weekend has sparked reactions on social media.
The incident was said to have happened in Igbariam in Anambra East Council Area of the state, a predominant residence of students of Chukwuemeka Odumegwu Ojukwu University, Igbariam.
CP Tony Olofu, the state police Commissioner, who spoke through the Command's spokesperson, DSP Toochukwu Ikenga vowed to arrest cultists, who killed, used victim's head to play football, Naija News earlier reported.
Ikenga said: "The Commissioner of police Anambra State command CP Tony Olofu has ordered investigation on the shooting incident on 25/9/2021 by 4pm along Igbariam road.
"Preliminary investigation reveals that the shooting was as a result of rival cult clash. Meanwhile Police Operatives have intensified patrol and surveillance within the area. Further details shall be communicated," he assured.
In the video that went viral, pictured a dreadlock-carrying young man, was shot at close range.
He was later beheaded, and his head was later brought to a square, where the assailants used it to play soccer while making jest of him.
Here's what some Nigerians are saying about the gruesome killing.
Danny wrote; "They should please arrest those bastards.. How will someone be playing championship with a human being's head.. Those kind of wild animals are not supposed to be living among humans at all.."
ShitHead wrote;"The Society has lost value for human life. The best punishment for those beasts is to catch them alive, put the one after the other in a grinding machine and grind them into paste."
Hemanwel wrote; "Like, the cultists had the effrontery and time to play soccer with the chopped head in public glare, without fear of being recognized and apprehended? Hmmmm. This nation is becoming too horrible for my liking each passing day."
[/vc_column_text][/vc_column][/vc_row]
Do you find Mjblog useful? Click here to give us five stars rating!