[vc_row][vc_column][vc_column_text]
It seems like a lot of ladies on TikTok are really going too far on the Alcohol Challenge which is trending on TikTok. It's sad that a lot of these ladies are only putting themselves in danger knowingly or unknowingly.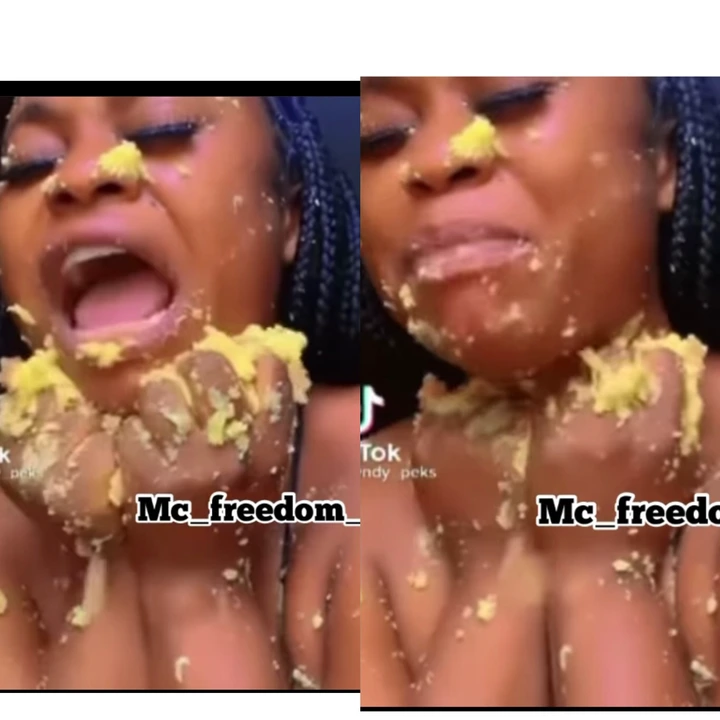 Image credit: Mc Freedom
When I checked the hashtag, I saw some videos that got me flabbergasted. The challenge only started with Joeboy drinking an alcoholic drink while dancing to his song, which is titled alcohol.
This is what others were expected to follow, but it seems a lot of people are going to an extreme length just to participate in the challenge.
Ladies especially.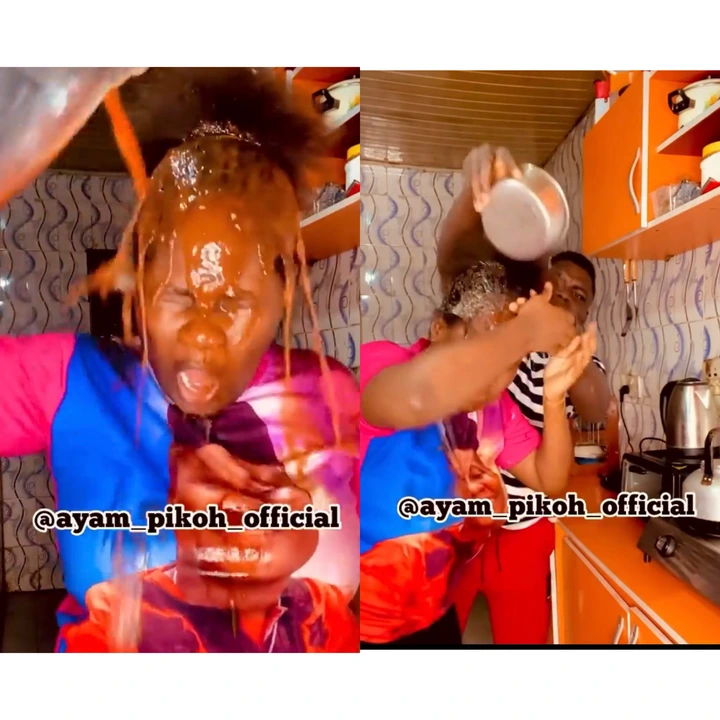 Image credit: Pikoh
The challenge needs to be stopped because the harmful substance people are pouring on their body and in their mouths may harm them now or later.
A lady who participated in this alcohol challenge was pouring shampoo in her mouth and on her body. Another one was doing the same with bleach which is meant for clothes.
It's obvious that most ladies are only doing this for clout, but is it worth it? Obviously, not.
There have also been instances where people poured something in their mouths/bodies and the after-effect was also recorded.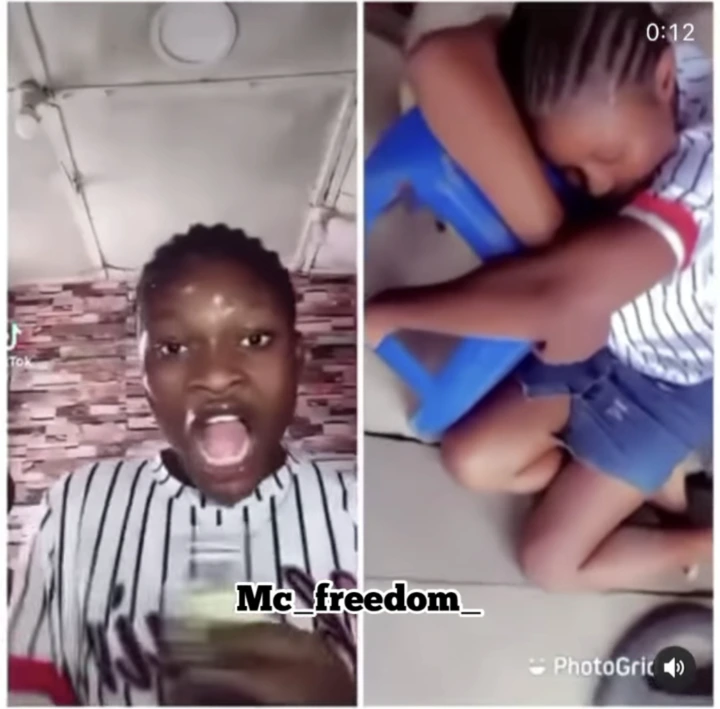 Image credit: Mc Freedom
This is why people should stop participating in this challenge so as not to cause irredeemable damage on themselves.
Even the artiste, Joeboy, who started the challenge and owns the song being used for the challenge, made a post about this. He said people should stop pouring stuff on their body. Yet, it seems people are not listening as more videos keep on dropping online.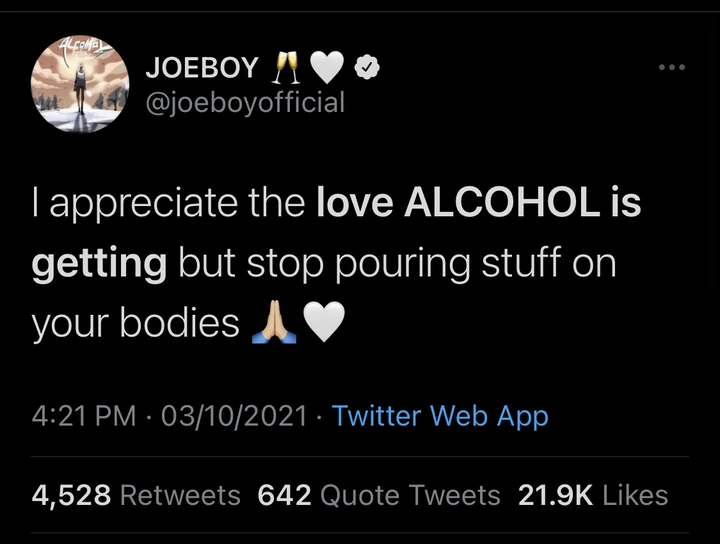 Image credit: Joeboy
There are many other challenges on TikTok one can participate in, so there should be no reason why you should go for the one that can harm you. You don't really need to follow all trends, as some might be very risky. The Alcohol Challenge is clearly one of them.
What do you think about this?
Please comment on mjblog
[/vc_column_text][/vc_column][/vc_row]
Do you find Mjblog useful? Click here to give us five stars rating!