We have heard about many romantic stories like that of Romeo and Juliet. In today's article, we will be viewing another romantic story but of a mad couple.
A Nigerian lady identified as Olaide Olakiitan Oluwayemisi revealed how she was inspired by the love story of a mentally unstable couple named Samade and Cynthia, who were married for 22 years with 3 children.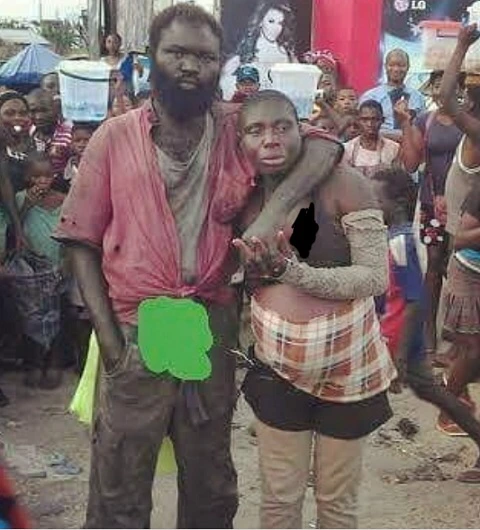 She narrated that; Before going insane, Samade was a graduate of Nsukka University in Nigeria, where he studied applied physics.
Every villager admired Samade for his qualities and talents. Madness could not take away his abilities and capabilities. Passers-by are unable to overlook his dance moves and melodic voice.
Those who listened and watched him sing and dance without musical instruments wished he wasn't insane for the entertainment he brought them.
Cynthia and Samade were not from the same town. His wife was supposed to be from the eastern part of the country, therefore they spoke different languages.
The insane couple shared a house, had disagreements, and eventually settled without anyone knowing how they did it. Their union resulted in the birth of three children.
Oluwayemisi explained that they begged since they had no other means of income. These two lived together for twenty-two years without seeing a marriage counselor or taking marriage classes.
According to the storyteller, the insane couple lived in a self-built house beneath a popular bridge near Orile crossroads. The mad love birds discovered a means to communicate despite their inability to have a thorough talk.
Many times, the locals witnessed them kissing and hugging each other. They had a lot of fun together and did a lot of things as a couple. They would have won best couple of the year if they were sane.
Samade died in the month of July while Cynthia died in September of the same year. She was said to have died of loneliness and depression.
Their children were adopted by three different families, each of whom was inspired by the mad couple's romantic life. CLICK HERE TO COMMENT
Photo Credit: Google
Source: Google
Do you find Mjblog useful? Click here to give us five stars rating!