Witchcraft exists: cheating husband and wife get stuck on each other while sleeping with each other.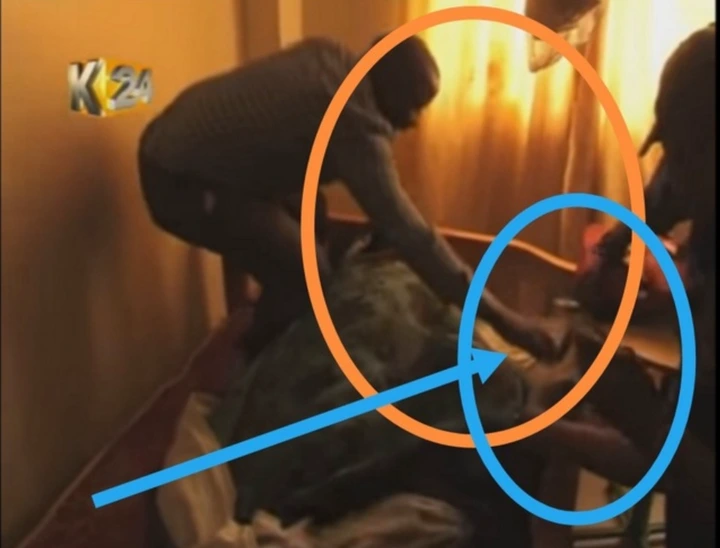 Many people more especially from western countries doesn't believe that there is a witchcraft in the world. That is why even the book of law that many countries use doesn't believe that witchcraft do exist.
After the husband confirmed that he had went to visit some witch doctor for some Muti (Traditional medicine) so that he can catch his wife and the person she's sleeping with right handed.
It is believed that the witch doctor did as instructed and later it was reported that there is a cheating husband who got caught with also cheating wife stuck on top of each other during sexual immoral.
This is for the first time we learn that during sexual intercourse people can stuck together.After the two love birds realized that the man was stuck inside, they began calling for help, which later turned into shouts as they ended up being more rushed to open. It was then that residents gathered to watch the free Netflix show as the two were wrapped in a cloth.
Source: https://muranganews.co.ke/viral-video-kisii-man-gets-stuck-having-sex-with-a-married-woman/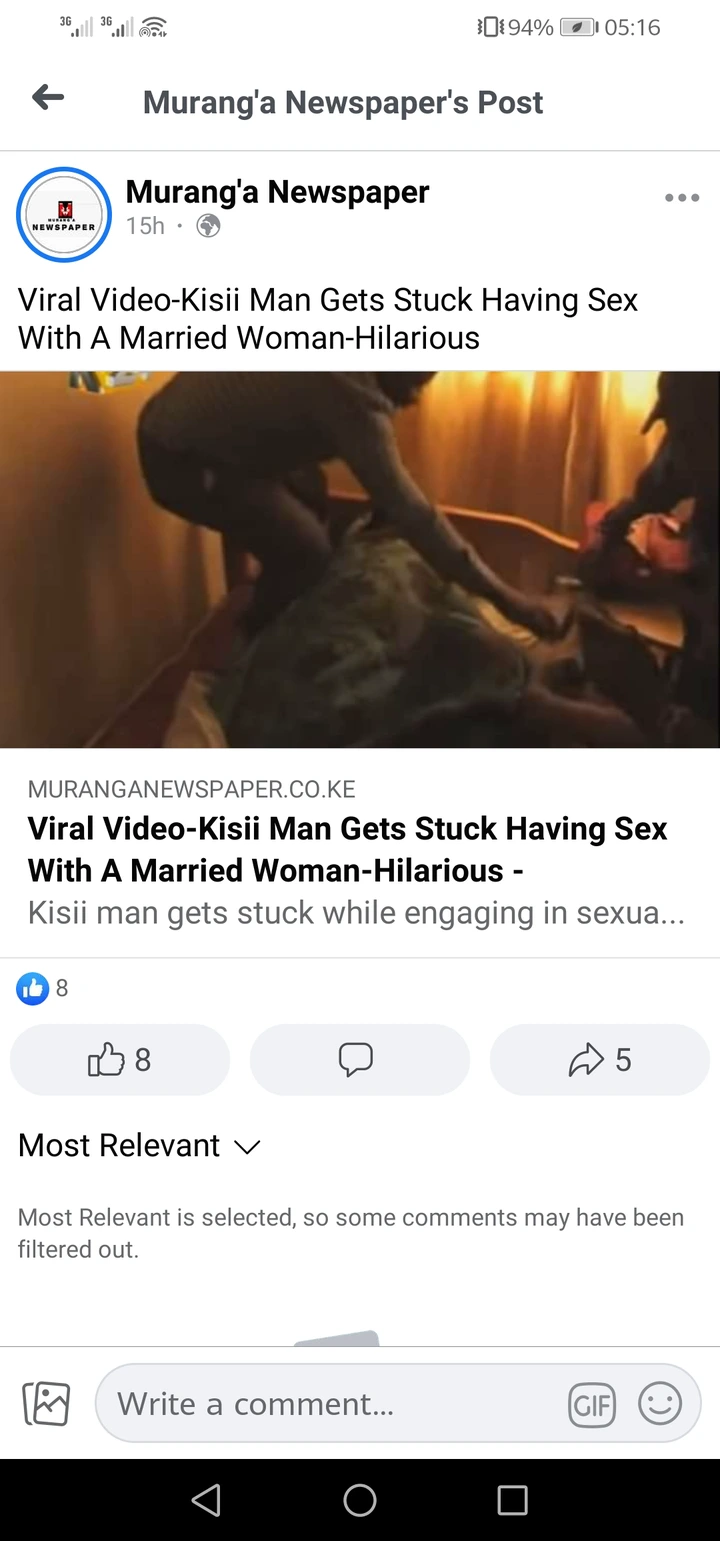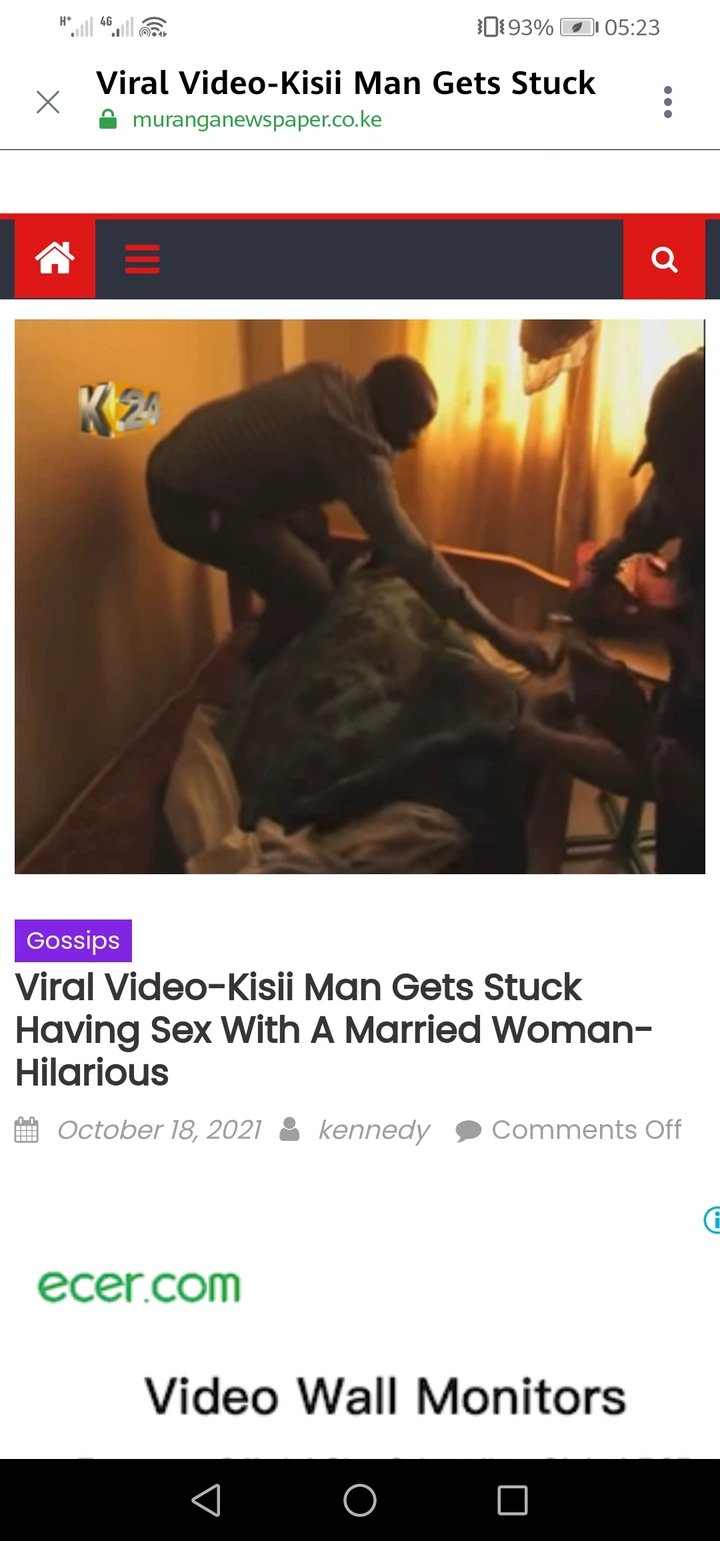 Do you find Mjblog useful? Click here to give us five stars rating!