The 18-year-old Keke rider, who found and returned the sum of $50,000 (20,543,500) belonging to a businesswoman has been rewarded handsomely by the President of Liberia, George Weah. Emmanuel Tuloe who found the money on the road, out of honesty made sure the money got the rightful owner.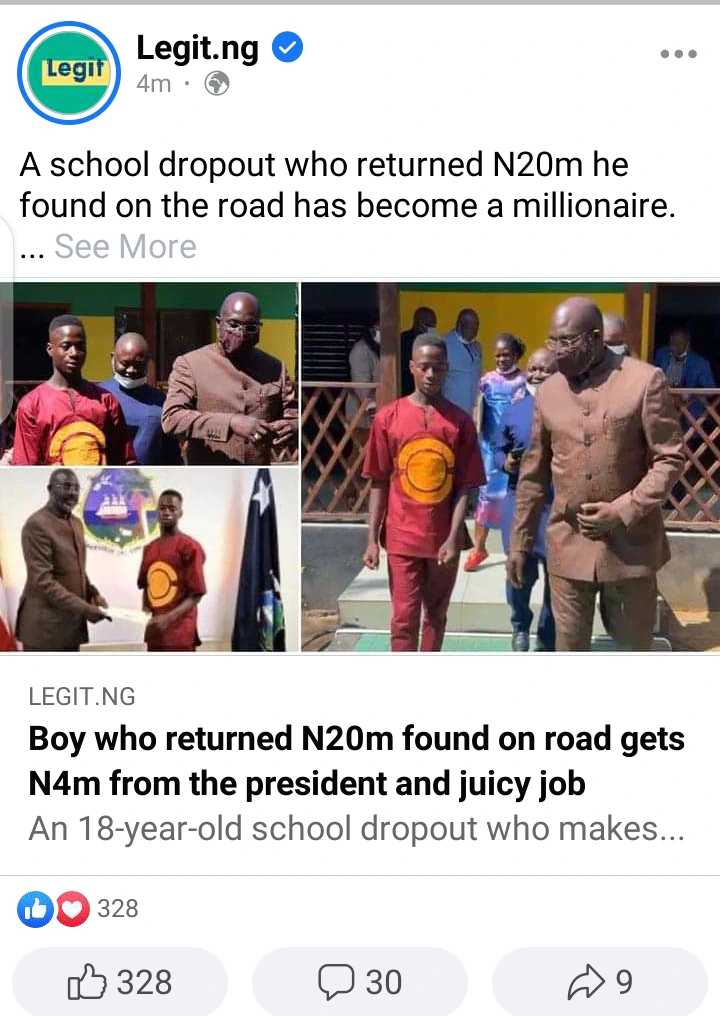 Photo Credit Facebook
Below are three things Tuloe Emmanuel's honest deeds have earned him.
Presidential Recognition
The President of Liberia, George Weah personally recognized his honest deeds, so that other people like him would emulate and do the same if face with the same situation.
Cash Gifts Of N4 million
Tuloe Emmanuel was given a cash gift of N4 million as a reward for returning the lost money he found to the rightful owner. Which can he use in boosting his Okada riding business.
Scholarship
After finding out that the 18-year-old Keke rider is a school dropout the president of Liberia, George Weah awarded him a fully sponsored scholarship opportunity that covers all his academic studies.
He was offered a Job
Emmanuel was also given a job as a compliment to his good character. Although the nature of the job wasn't specified, it will definitely be a juicy job since it is coming from the office of the President. What are your thoughts on this?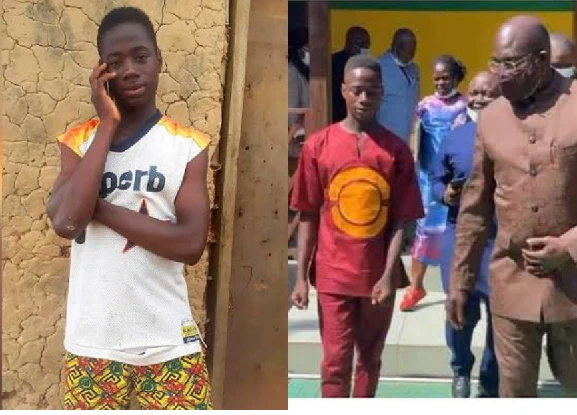 Don't forget to like, share and follow for more Related Articles. CLICK HERE TO COMMENT
Do you find Mjblog useful? Click here to give us five stars rating!