Love story truly exists, but amazing ones such as the case of Mayfair and Winston always send shock down the spine of readers who come across the story. However, both couples have managed to last over a year despite the condition of the husband. Read to the end to catch the gist.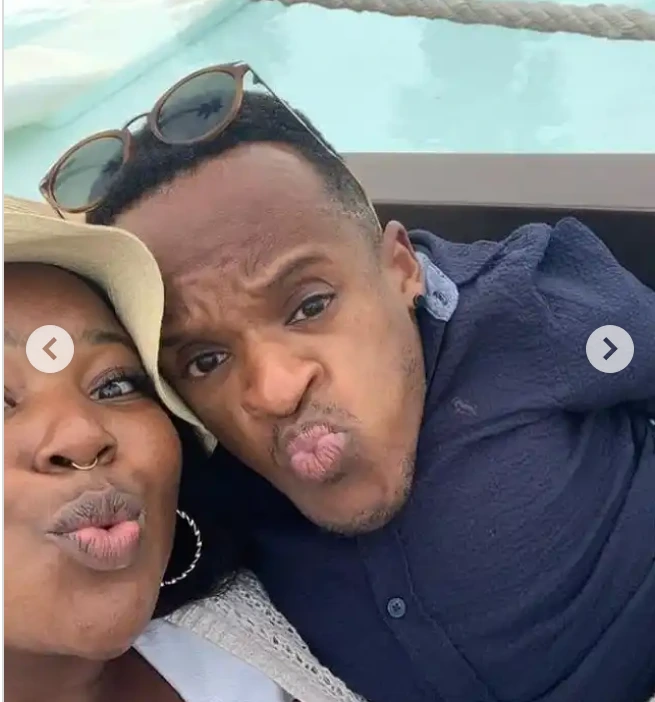 Photo Credit (Instagram)
Winston Ben Clement is a motivational speaker and culture specialist. He was born with brittle bones disorder which limited him to a wheelchair for movement. Despite his condition, the speaker still tied the knot with a beautiful woman.
How It Started
Mayfair and Winston used to be best of friends before things got more serious between them. They spent quality time together, visit places, discuss intimate situations and share ideas. Despite that Mayfair hasn't met anyone with Winston's kind of physical condition, she still accepted to be his wife.
In Mayfair's words on Instagram, she narrated how they both met and walked through the storm to become a couple. Mayfair didn't see Winston as a man in a wheelchair but as a man with the capability of being a wonderful and husband. Criticism came in but the couple stood strong till their marriage came in.
The Wedding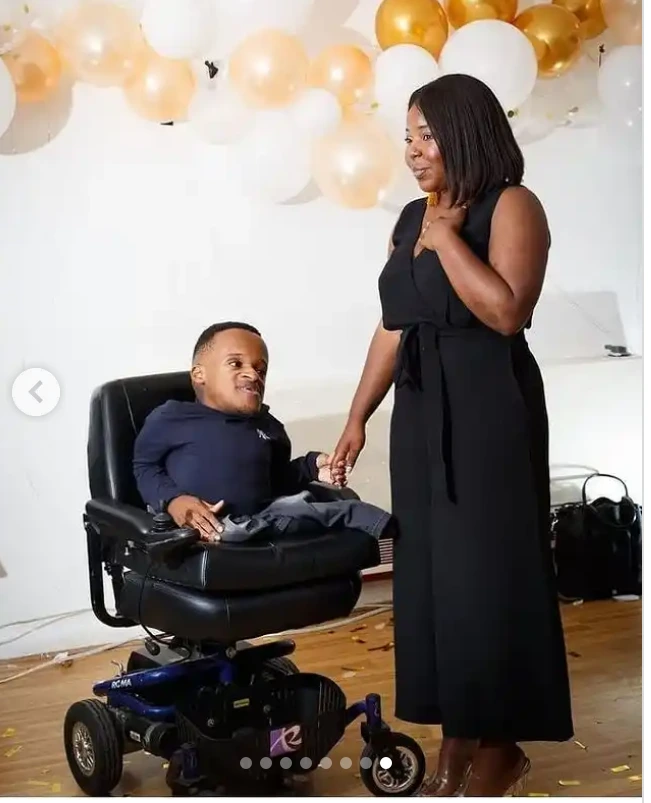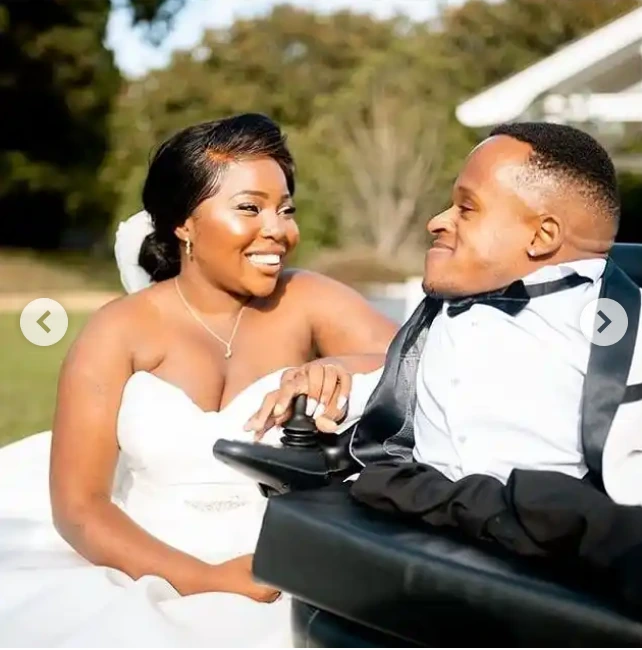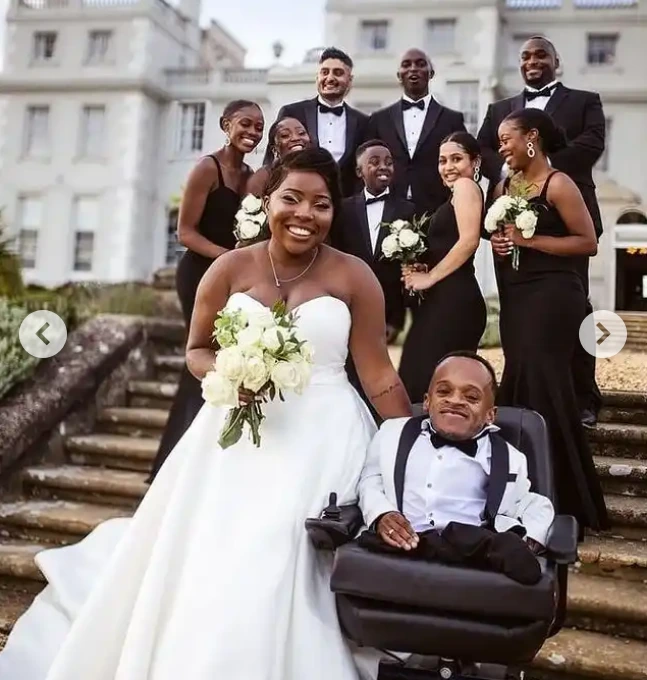 Photo Credit (Instagram)
The couple shocked the world when they got married in August 2020 and their wedding pictures stormed the internet. Their wedding party was attended by family and friends from both couples' backgrounds. Over the months, their marriage has served as motivation for people all over the globe.
Mayfair is currently expecting a baby with her husband. And together, the couple has helped each other grow in their careers. Mayfair is a high-performance coach, author and public speaker. She is the co-founder of Talk More Do Less foundation which she now runs along with her husband, Winston. CLICK HERE TO COMMENT 
Do you find Mjblog useful? Click here to give us five stars rating!