In most cultures, married couples don't like the idea of sharing their partners with anybody. Marriages are considered precious in most cultures and most men and women will not want to share his or her partner with any other person. However, could you believe that there is an African community where married men offer their wives to their guests? In this African community, men give out their wives just to entertain their visitors.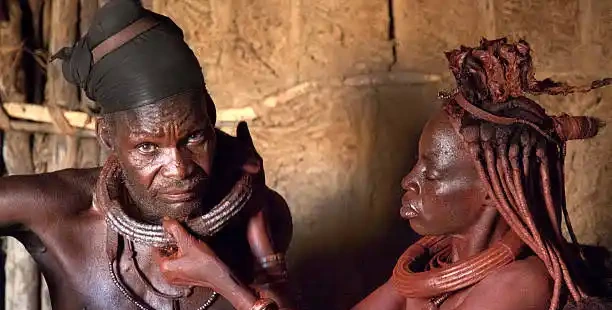 Photo Credit: iStock
The Himba people of Namibia sometimes give out their wives to their visitors. In the Himba community, there is nothing wrong if a man gives his wife to his visitor during visitation. In Himba, girls are given out to men for marriage as soon as they attain the age of puberty. As a result of this, you are most likely going to see a lot of young married girls in Himba. Most of their men marry more than one wife.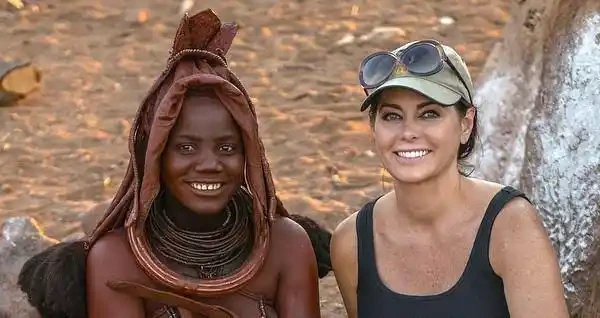 Photo Credit: Ultimate Living
In Himba, when a man has high regard for his visitor, he can decide to treat him in a special Himba way of life. When a visitor visits a Himba man and the man approves of the visitation, he can decide to give his guest the Okujepisa Omukazendua treatment. What this treatment entails is that the man offers his wife to his guest to spend the night. The man of the house will leave his guest and his wife in one room while he sleeps in another room. If the man has just one room, he will have to sleep outside while his wife and guest will sleep in the only room of the house.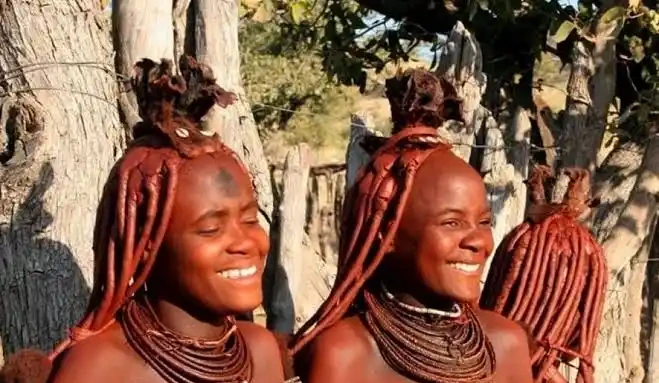 Photo Credit: Face2Face Africa
According to Himba culture, the man's wife has the right to refuse to spend the night with the guest in an intimate manner, but she must sleep in the same room with the man even if they end up not getting intimate in the end. According to Himba culture, the Okujepisa Omukazendu treatment is necessary to foster relationships and eliminate jealousy in the community and marriages. The Himba people believe that offering their wives to their guests will help boost the bond that exists between a man and his guest. They also believe that the practice eliminates jealousy. The Himba culture also permits the women to give their friends to their husbands, but this practice is hardly seen in the Himba community.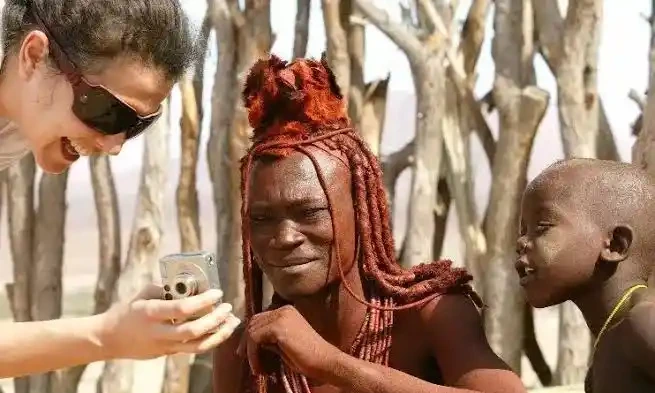 Photo Credit: Audley Travel
The Okujepisa Omukazendu treatment has a lot of shortcomings in modern-day society but the Himba people have continued to do it for many years. A married woman can't refuse her husband's request to spend the night with his guest. She can only decide not to sleep with him if she desires, however, she must sleep in the same room with the man. CLICK HERE TO COMMENT 
Do you find Mjblog useful? Click here to give us five stars rating!