International Dwarfism Awareness Day is observed on October 25 each year, to honour society's tiniest members. The United Nations has designated this day to promote awareness about achondroplasia, a bone growth condition that results in dwarfism.
Achondroplasia is a condition in which cartilage does not form. Those affected include one in every 15, 000 to 40, 000 live births. This illness is also known as dwarfism, since those who have it are referred to as dwarfs.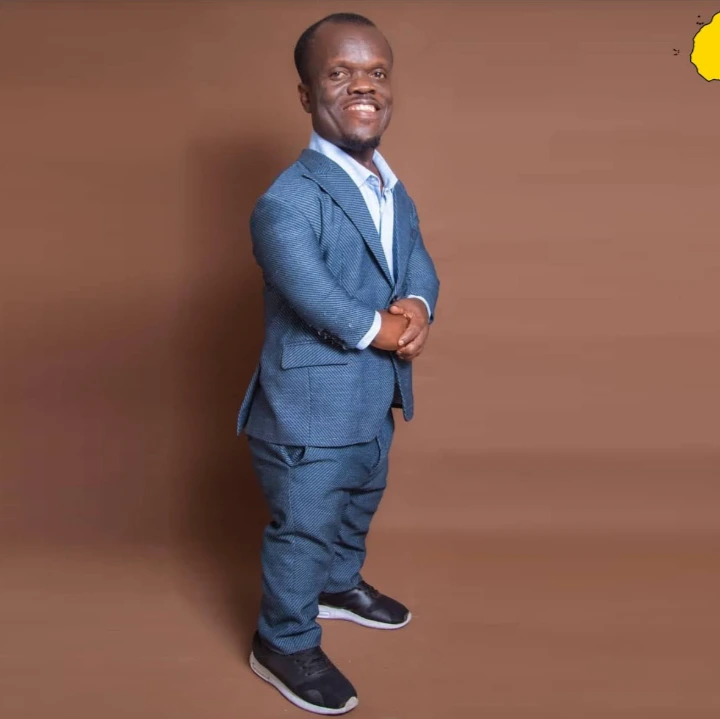 Dwarfs are just like any other tall person, because they can live a normal life. Dwarfs can work, school, marry and even have children.
While some children experience physical and social problems as they get older, many others live full and active lives. We've seen a lot of them, including actors, musicians, celebrities, and other notable figures.
Today is Dwarfism Day, and Nkubi, one of Nollywood's most prominent Dwarfs, is honouring the occasion. He's a dwarf who's made a name for himself in the entertainment industry.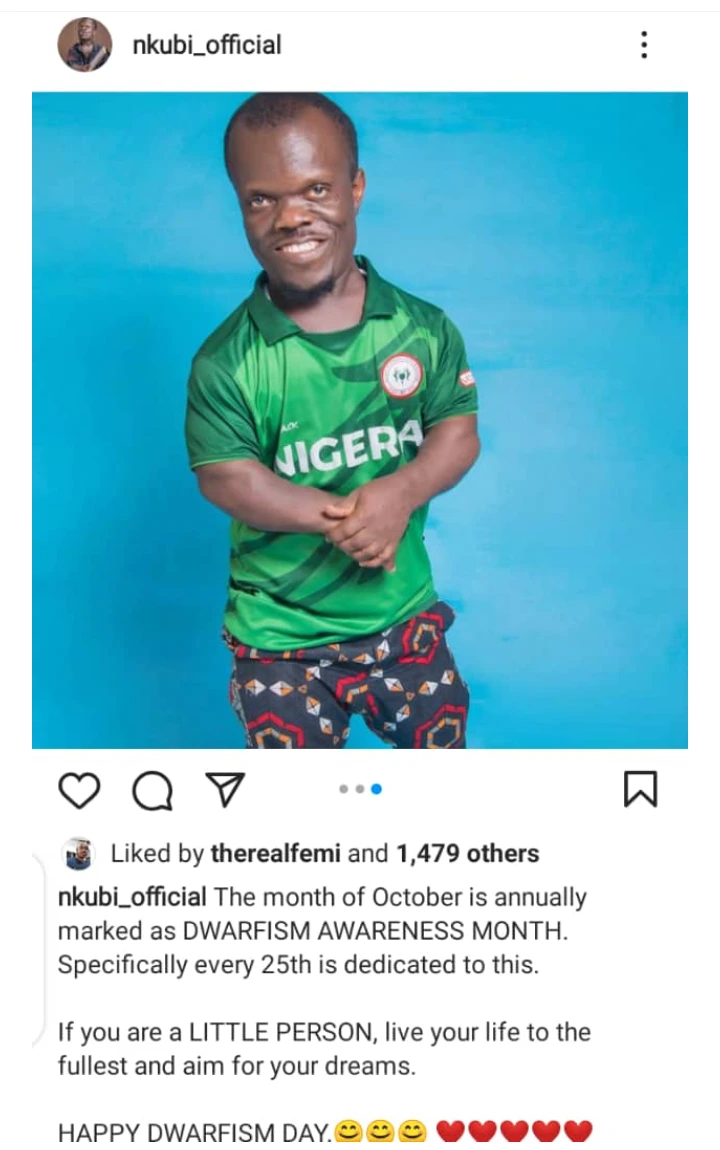 In honour of National Dwarf Day, he shared images of himself and his fellow dwarves on Instagram with the caption:
"The month of October is designated as Dwarfism AWARENESS MONTH every year. Every 25th of the month is dedicated to this. If you are a LITTLE PERSON, live your life to the fullest and pursue your aspirations. WELCOME TO DWARFISM DAY!"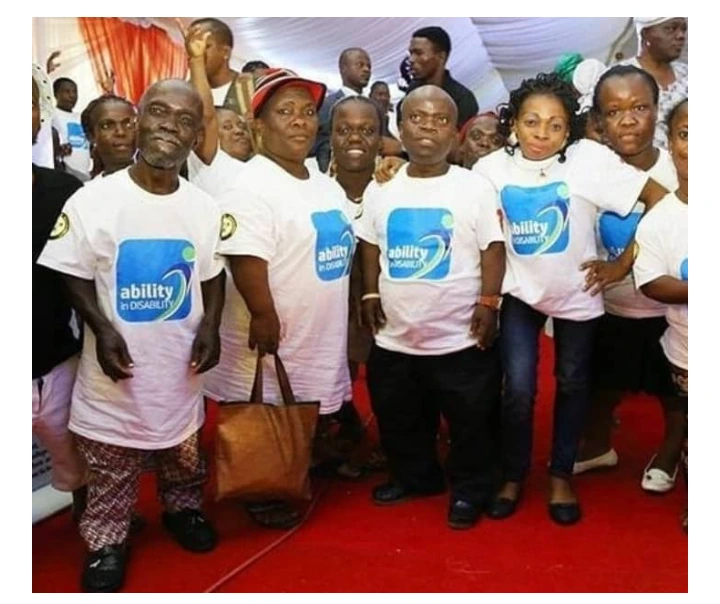 Victor Udochukwu Nwaogu, also known as Nkubi, is a well-known Nollywood actor, TV host, comedian, voice-over artist, and content developer. He was born on August 28th in Lagos. However he is originally from Imo state.
He is best recognized for his role as "Small Stout" in Broda Shaggi's comic scripts. He grew up in Lagos State's Oshodi neighborhood, and has five siblings, all of whom are of average height.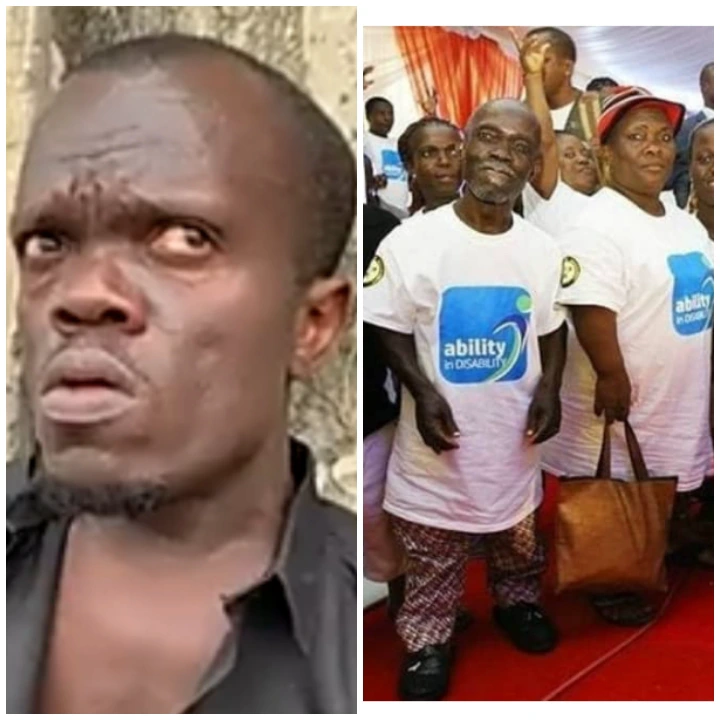 Happy Dwarfism Day to Actor Nkubi and all other little persons in Nigeria. CLICK HERE TO COMMENT
Photos credited to Instagram
Do you find Mjblog useful? Click here to give us five stars rating!