An unidentified married lady seems to have decided to handle her husband's emotional desires in bed in her way as she decided to do something quite different from what any other woman might do in her condition. According to her, she noted that a few months ago when her husband started cheating on her, she thought it was cool at first.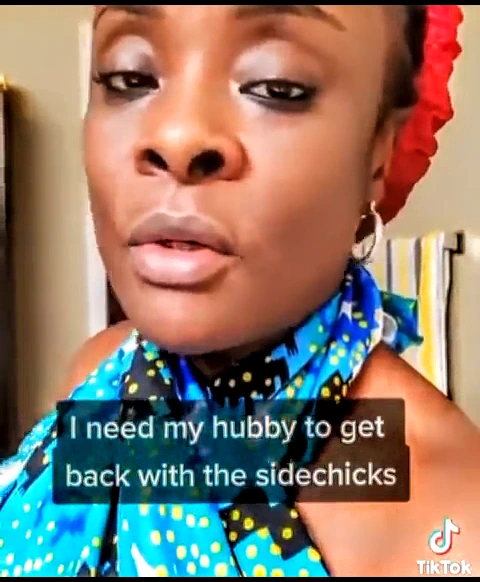 Furthermore, she noted that when he began to try those extra lovemaking positions he seem to do with his mistresses on her, at that point, she said that she can no longer take it anymore because she doesn't have all that energy, stamina, and strength to do that freaky stuff with him.
On that note, she thought it wise to contact two of her husband's side chicks as she stated that she told them to please do whatever they can to get her hubby back into their bedside.
In conclusion, she noted that since her husband enjoys cheating, she is rather permitting him henceforth to go continue with them (side chicks) because she wouldn't want to disappoint him anymore and likewise would not want to lose herself as well.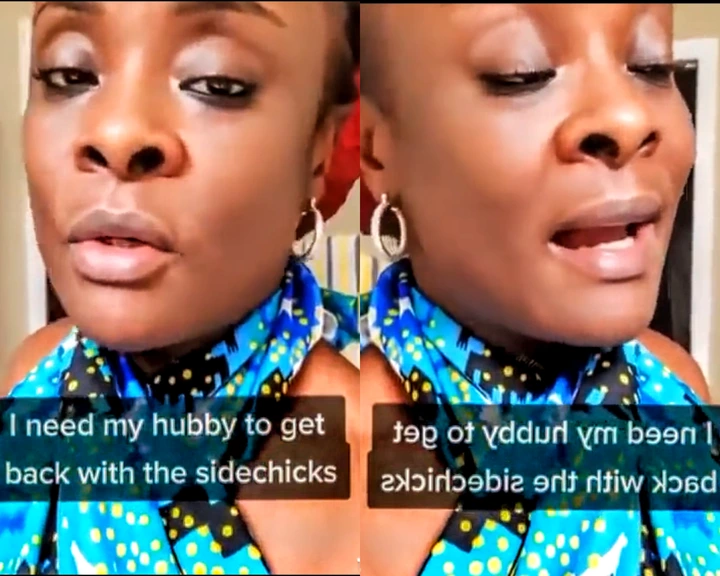 View the video link below for full details
https://www.instagram.com/tv/CV3eOyyFiaN/?utm_medium=copy_link
In my opinion, this woman may or not be losing her husband at the end of the day if care is not taken. Like seriously this resolving to allow her man into continuous cheating as a way of freeing herself from him sexually speak volumes and I think it shouldn't be the solution to her challenge.
The question is how many women can grant this kind of opportunity to their hubby
As a guy/ lady, do you think the option she took was the right one? Let's hear your opinion below ? the comments section. Thanks for reading, sharing, and following
Source: Instagram, queennwokoye
Do you find Mjblog useful? Click here to give us five stars rating!