Saggy Breasts: The Causes And The Solution
Saggy breasts (also called Breast ptosis) have been linked to aging; childbirth and weight cycling. With the progression of age and time your full breasts gradually reform to saggy breasts. This is because your skin has lost its natural elasticity causing it to appear saggy and wrinkled. Not only are your breasts affected but your entire body too. If you're a smoker, you should know also that smoking escalates the ageing process, thereby contributing to the sagging of your skin.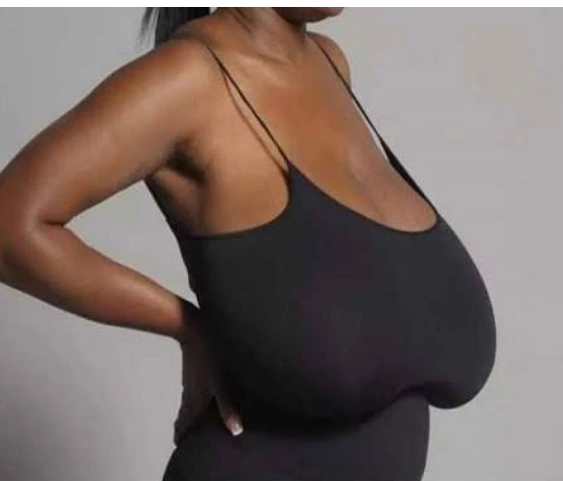 According to Cardigan Clinic, " Women who have larger breasts may find they have a higher chance of sagging, purely because higher breast mass is more vulnerable to the effects of gravity."
Other factors that play a role in breast ptosis are:
Collagen deficiency
Estrogen deficiency
Overexposure to the sun
Multiple pregnancies
Menopause
Rapid weight loss followed by rapid weight gain
A high body mass index (BMI)
According to Cardigan Clinic, a study has suggested that breast movement during exercise (or sports) could also contribute to stretching and saggy breasts. So it is recommended that a supportive sports bra be worn during exercising.
The Solution
Breast tissue can't be restored back to its original firmness without surgery. Though certain exercises, such as swimming; push ups; and bench press could tone up your muscles behind your breasts. They may improve your chest outward appearance.
Saggy breasts can only be fixed via surgery. Though maintaining a healthy diet and weight; no smoking; been hydrated and keeping a good posture could also help improve your skin elasticity and strength. Thereby reducing your risk of saggy breasts.
Your best solution is the breast uplift surgery (breast mastopexy). The procedure involves restoring your saggy breasts back to full breasts with excess tissue excised. Then your breast is repositioned and uplifted for a long time even after surgery. CLICK HERE TO COMMENT