The general Overseer of the Redeemed Christian Church of God, pastor Enoch Adeboye literally shocked his congregation on Friday during his ministration at the November edition of the Holy Ghost Night.
The man of God gave an insight into how the mega pentecostal church grew from a mere fellowship of a few number of people somewhere in Lagos to become world-wide brand through the grace of God, obedience in His words and dependence on His promises.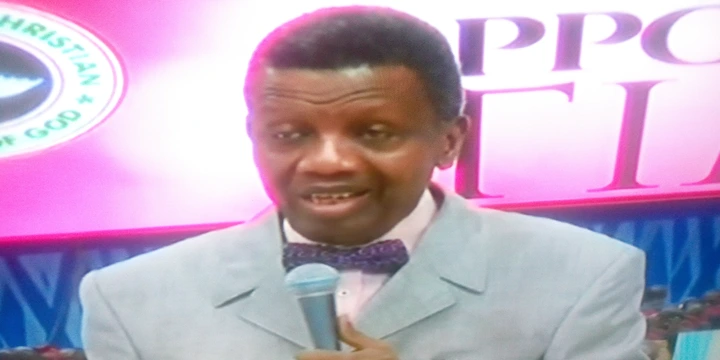 Adeboye spoke extensively on the topic entitled: The Appointed Time. While explaining the importance of waiting for God's appointed time and grabbing the opportunity whenever it presents itself, he shared his experience on how God gave him a message to deliver to his father in the Lord, Pa Josiah Akindayomi who was the founder of RCCG.
According to pastor Adeboye, he was a mere English interpreter to pa Akindayomi in those days. Initially, God had told Pa Akindayomi that the church which was a small gathering of devoted worshippers somewhere in Ebute Meta, would soon be known across the world and would have a branch all over the world.
But Pa Akindayomi would not be around to witness the fulfilment of that promise. As a matter of fact, he would go at a time when the promise was about to fulfill. But for the old man, it was a mere promise and if it was going to fulfill at all, it would not be immediately. He believes he still had a long way to go in leading the Church to another level.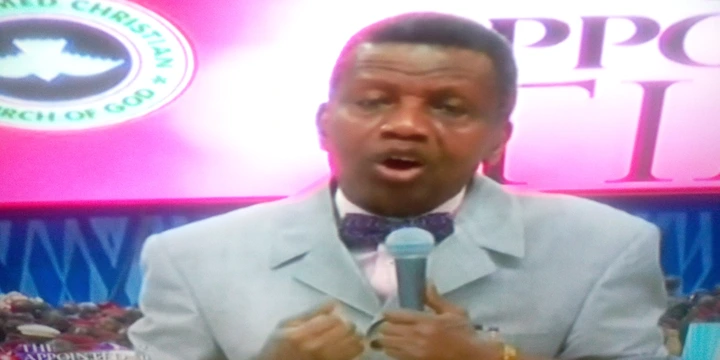 In 1979 during one of the church programmes, pastor Adeboye said he was interpreting for the founder in the usual way when he heard the voice of God. God told him emphatically that His promise made concerning the church was about to manifest and he should relate the message to pa Akindayomi.
Apparently, pastor Adeboye thought it was a good development and the church was about to witness an unprecedented transformation. He waited till the programme was over. Then, on getting to Pa Akindayomi's office, he told him that God had a message for him.
Anxiously, pa Akindayomi wanted to know what it was all about. Then, Adeboye dropped the bombshell. He narrated how God told him that His promises which he had already revealed to the founder was about to start manifesting.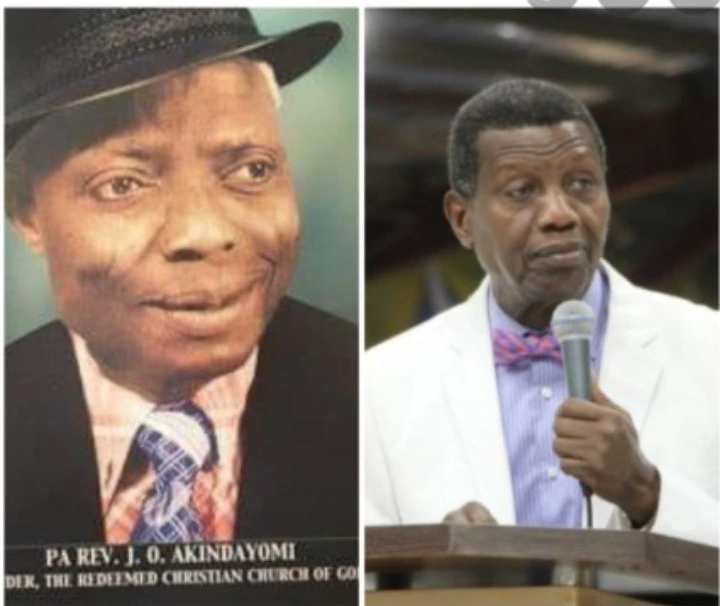 Expecting Baba to rejoice with the statement, but it was the opposite. The old man broke down and wept bitterly. He wept because his apponted time had come to come and rest while the church would begin to experience an explosive growth. Not to long to that time, Pa Akindayomi passed on and Adeboye took over the rein of leadership.
Since that very day, the church had grown in leap and bound under the deft and dexterous leadership of Pastor E.A Adeboye who was a university lecturer and worker in the chruch but rose to becoming the general CLICK HERE TO COMMENT>>>>>