Some women may be concerned about purchasing new underwear, and after a few times of wearing them, they notice a change in the color of the undies in the middle, here is why and it's importance.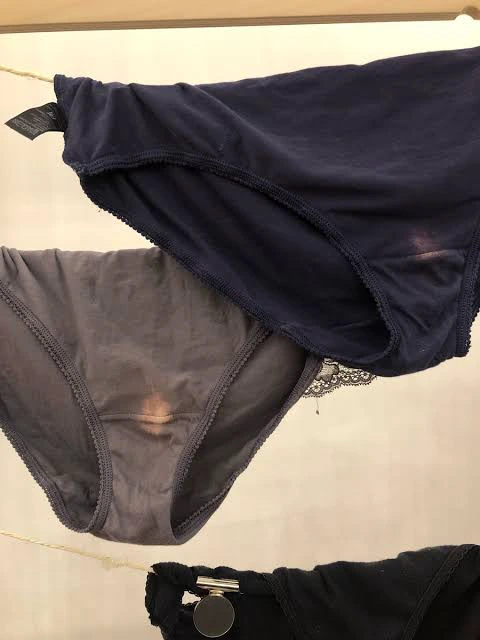 vaginal discharge is about the range of 3.5 to 4.5 pH level, which is highly acidic, so you shouldn't be surprised when you have a color change on your panties.
Sometimes it might be due to how you wash your underwear and as we all know we concerntrate more on that area, so it fades.
The importance of this discharge is that it washes and keeps the inside of the private part neat, and the use of heat makes it cleaner.
Whenever you smell a bad smell, just know that it's because your personal hygiene is not being well attended to.
As long as you are a lady, this is a normal situation that happens to all ladies, so don't feel insecure about it.
What are your thoughts on this? Do you think this article has answered your question? Leave a comment below.
Do you find Mjblog useful? Click here to give us five stars rating!