A number of nutrients and plant compounds found in orange, including vitamin C, flavonoids, and carotenoids, may help promote heart health and reduce the risk of heart disease if you consume them at optimal levels.

orange and other citrus fruits are delicious snacks that deliver powerful nutrients and antioxidants and provide multiple health benefits, such as reducing the risk of some cancers, stroke, and cardiovascular disease. Which we shall be looking at in this article.
1. Reduces the risk of cancer.
As an excellent source of the antioxidant vitamin C, orange may help combat the formation of free radicals that cause cancer. For example, one study concluded that medical scientists could harness the power of vitamin C from orange to inhibit colorectal cancer cells in the future. Citrus fruit, like grapefruit and orange, may have a role in preventing certain cancers.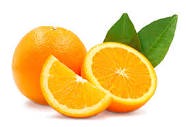 2. Helps treat heart disease.
Orange is a good source of fiber and potassium, both of which can support heart health. According to one 2017 review of previous meta-analyses, consuming enough fiber can significantly reduce the risk of heart disease both developing and being fatal. Higher intake of citrus fruits like orange and lemon can help keep you healthy as well as prevent harmful effects of obesity-related heart disease.
3. Reduces the risk of stroke.
One cup of orange juice can provide 14% of a person's daily potassium requirement. The ODS found that people with higher potassium intakes may have a lower risk of stroke and other cardiovascular diseases. They mainly attribute this to the effects of potassium on blood pressure. A compound in citrus fruits may reduce your stroke risk, according to research reported in Stroke: Journal of the American Heart Association. Eating higher amounts of a compound in citrus fruits, especially oranges and grapefruit, may lower stroke risk.

Source.
The Fruitguys
AprokoHub (via Opera
News )
Do you find Mjblog useful? Click here to give us five stars rating!