PAY ATTENTION: Click Here to join Mjblogtv WhatsAppTV Groups!!!!…. Do not miss 
The General Overseer of the Redeemed Christian Church of God (RCCG) visited Pastor Odukoya at his Lagos premises on Monday.
"Indeed, God is unquestionable. My prayer is that The Almighty God continues to strengthen the Odukoya family and grant them the grace needed for this period," Adeboye said during the visit.
"I pray for God's divine protection over Pastor Taiwo Odukoya, the children, and the Fountain of Life ministry. In JESUS' name. Amen!"
While describing the late Pastor Nomthi as someone who served God with fervency and love, the preacher said, "we rejoice that she is in heaven; a place where there is eternal peace and rest."
'Goodbye, Nomthi!'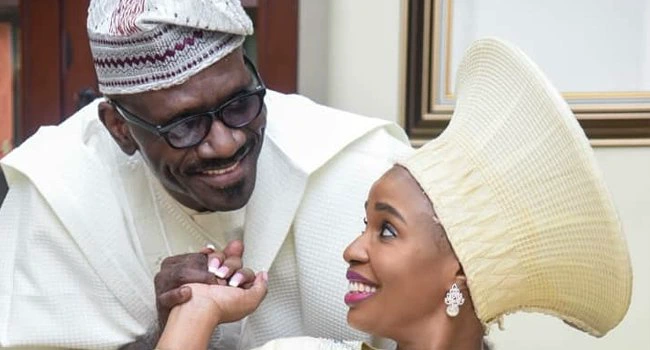 Pastor Adeboye is the latest high-profile clergyman to have paid condolence to the Senior Pastor of The Fountain of Life Church (TFOLC) following the death of his wife last Tuesday.
Last week, the Founder and General Overseer of the Living Faith Church (LFC), Bishop David Oyedepo, also visited the Lagos-based cleric to condole him over the incident.
Oyedepo was accompanied by the Vice President 1 of the church, Bishop David Abioye, and others, days after Nomthi Odukoya died from a two-year battle with cancer.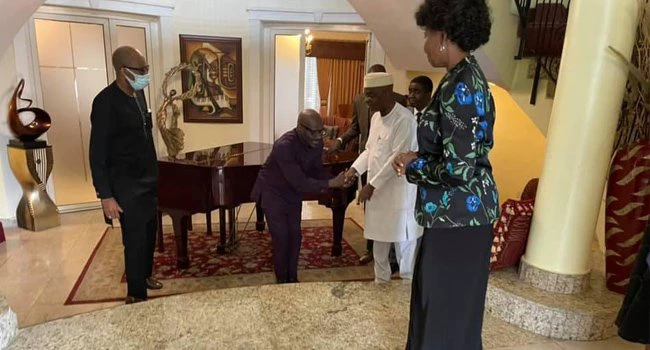 In a statement, Pastor Taiwo explained that despite battling with the ailment, "she stood on the Word of God, and she fought.
"She gave me 11 beautiful years of marriage and two wonderful boys, who I know will be very significant in life. I loved her with all my heart, but who am I to fight with the will of God?
"The truth is, at one point in our lives, we all will have to say goodbye. So for now, till we meet again in glory, Goodbye, Nomthi."
The funeral rites for the South African-born clergywoman will take place from November 29th to 30th, 2021 at the church's premises in Lagos State. CLICK HERE TO COMMENT>>>>>
Do you find Mjblog useful? Click here to give us five stars rating!