HELP ME: MY Wife Tortures me and these are the things that she makes me do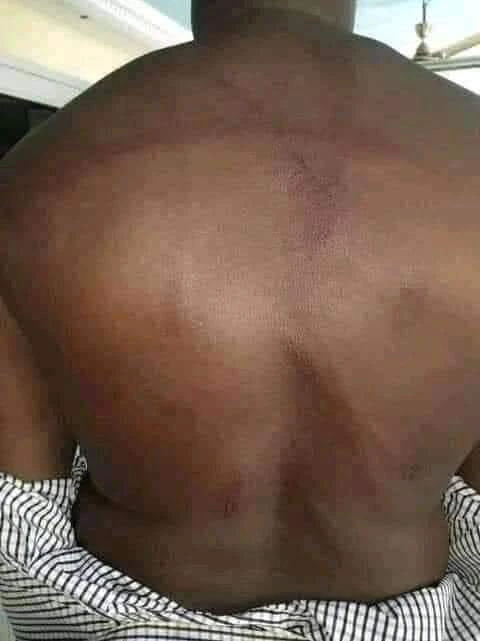 A heartbroken man took to Facebook to share his story that his wife has been abusing him and he would like to get advice on how he could change his situation.
According to his Facebook statement, he claims that his wife started to abuse him after they had their first daughter and even go to an extent of beating him, he claims that his wife is very controlling because she's older than him, she's 43 and he's 38, he claims that he lives in constant fear of her wife and would like for people to give him advice on how he can change his situation.
"When I get home from work, my wife forces me to take care of the child, every time I have to clean the child,change her diapers and make the baby bottles" he wrote.
"She makes me wash her car, she blames me for everything, she hits me regularly, she even sent me to hospital once. I have wounds all over my back caused by her assaulting me, my wife terrorizes me when I see her I panic" he wrote.
Despite all the abuse the man has stated that he still loves his wife and does not want to leave her, he is hopeful and determined to make his relationship with his wife better. CLICK HERE TO COMMENT 
Source:https://www.facebook.com/114046096964141/posts/426858152349599/