Former president of Mauritania Mohamed Ould Abel Aziz underwent a very successful heart surgery on Saturday evening.
Mohamed Abdel Aziz was the president of Mauritania between 2009 and 2019, who was accused of corruption, money laundering on March 2021.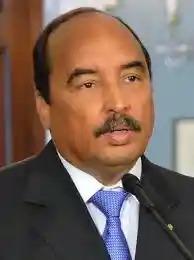 The former president Mauritania Abdel Aziz has been in custody since last year june facing allegations of corruptions and money laundering but is the allegation true or not, the court of appeal has been on his cases and he has been on custody for so long now.
Mohamed Ould Abdel Aziz has was admitted to a military hospital for urgent treatment on Wednesday.
The family of the former president of Mauritania said in a statement issued on Wednesday saying that they feared his physical liquidation by the Regime.
In November last year 2021, the Nouakchott court of Appeal rejected a request for the release of Mohamed Abdel Aziz, the former president of Mauritania.
However the surgery was successful and the former president of Mauritania is in good condition for now.
What do you think will happen after he has recovered from this surgery, will the Court still hunt over his cases or will they grant him liberty because of his heart conditions?
Share your thoughts on this one.
StatesmanBlog (via Opera
News )
Do you find Mjblog useful? Click here to give us five stars rating!