News
Nigerian lady loses bank job because she looked down on the security man
---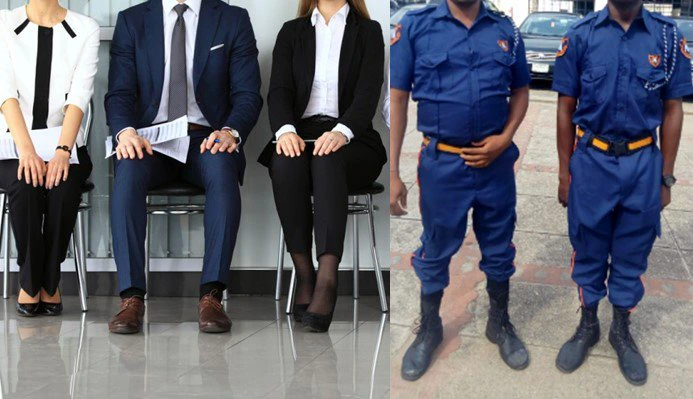 A Nigerian lady reportedly lost a chance to become a bank employee because of her countenance towards the security guard.
A Twitter user simply known as Chidiebere shared the story on the micro-blogging platform as narrated to him by the security man, who is his friend.
According to him, the lady went for a job interview and during the process, the security man tried talking to her but she snubbed him thinking that he had nothing relevant to say.
Unknown to her, the security man had the oral interview questions and he wanted to give it to her but due to her behaviour, he just handed it to someone else.
That other job applicant finally got the job. CLICK HERE TO COMMENT>>>>>>
DO YOU HAVE A PROBLEM?
Contact Us Through This Medium
DMCA Takedown
Share On:
ARTISTE: bank job
---
FOLLOW US ON FACEBOOK
---
SUBSCRIBE TO OUR YOUTUBE CHANNEL
---
FOLLOW US ON TELEGRAM
---
FOLLOW US ON TWITTER
---
CLICK HERE TO ADVERTISE ON OUR WEBSITE
---
Related Posts
---