News
Best Time To Make Love With Your Husband For Quick Conception
---
Aside pleasure and satisfaction, one of the primary reasons why God instituted lovemaking in marriage is procreation. After marriage ceremony, different marital decisions are made by the married couples as they deem fit for the smooth and successful management of their marriage to avoid regrets. As far as married people are concerned, one of the sensitive decisions couples make is when to have children. Contrary to what some people believe about procreation in marriage, it is not every married couple that will want to start having children immediately few months after being legally married. To this category of couples, they try by all means to avoid what can lead to pregnancy.
On the other hand, there are couples whose priority after few months of marriage is to start having children. By all means possible, they embrace any form of safe medical practise that can make their dream of becoming parents come to pass speedily.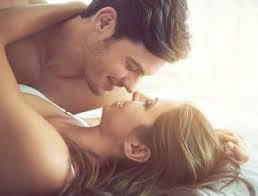 Photo source || google image
What you should know about ovulation.
Medically, ovulation simply mean the release of an egg during the period of menstruation (menses) or monthly period in females. The commencement of menstruation varies from one female to another. For some, it starts at the age of 10, while for others, it can begin at the age of 15. Once a female starts experiencing menstruation, it simply means that she can ovulate. In other words, she can be able to be pregnant if she make love with a man without protection. Menstrual cycle of women is between 28 and 32 days. Sometimes, it can be longer or shorter. It depends on the body system of the female.
Photo source || medicalnewstoday
Ovulation calendar.
The aim of the ovulation calendar is to help a woman to know, track and predict the days she will be most fertile for conception.
Each cycle starts the first day of the menses. More often than not, the release of an egg usually take place between 12 to 16 days before the next monthly period begins. A released egg lasts for 12 – 24 hours after leaving the ovary. An ovary is like a store house of the eggs. Note that, it is only one egg that is released every month.
From the above information, the best time you are more likely to conceive is when you have the carnal knowledge of your husband within 5 days that fall under the 12th and 16th days before the day your monthly period will start.
What will happen after an egg has been released.
Any egg released from the ovary to the fallopian tube down to the uterus during ovulation lasts for 12 – 24 hours. If it didn't not come across a male's semen within that time frame, it will burst, then menstruation will take place. However, if it come across a man's semen, fertilization will occur. Consequently, pregnancy will be formed in the uterus.
Note : Your husband must 3jacalute inside of you when making love to you. It is not just about lovemaking. Remember that, a man's semen last for 5 days after it has been released before it can become ineffective.
If you got value from this content, you can share it with your friends and loved ones to also benefit from it. CLICK HERE TO COMMENT>>>>
Source || medicalnewstoday
DO YOU HAVE A PROBLEM?
Contact Us Through This Medium
DMCA Takedown
Share On:
ARTISTE: Love Making
---
FOLLOW US ON FACEBOOK
---
SUBSCRIBE TO OUR YOUTUBE CHANNEL
---
FOLLOW US ON TELEGRAM
---
FOLLOW US ON TWITTER
---
CLICK HERE TO ADVERTISE ON OUR WEBSITE
---
Related Posts
---