News
Agony Of Young Woman Whose Husband Was Killed When He Went Out To Buy What They Would It (Video)
---
The story of Lydia Davis is a pathetic one because she became a widow at a very tender age.
According to the story shared by BBC News Yoruba, Lydia's husband died a week after they had their new baby dedication, but what led to the death of the young woman's husband remains a mirage.
According to Lydia Davis, her husband always bought bread daily because his first son preferred eating bread with tea to other foods. That is why he could not do without buying bread for their son.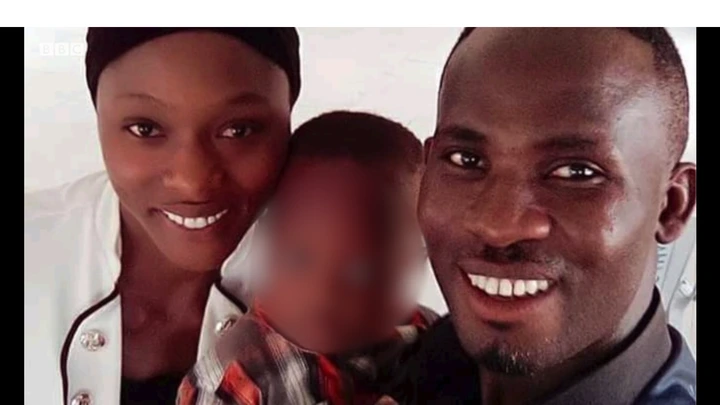 Lydia Davis and Segun her husband during his lifetime
On the day that he was murdered, he had forgotten to buy bread while coming from work as u result, he left the house to get bread for the family when the evil occurrence happened.
According to Lydia, who could not stop crying, intermittently narrating, she began to hear a hard knock on the main entrance gate, but to her, she thought the knock could be from some intruder who was trying to invade their house, so she resolved to remain unmoved until the people at the gate gained entrance into their compound and shouted that her husband had been attacked with a machete.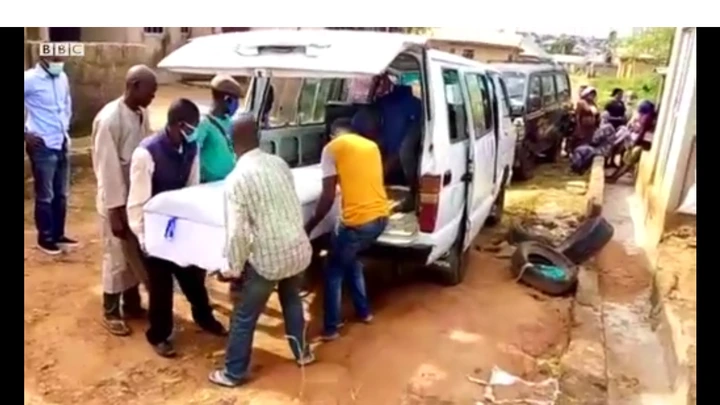 The day he was buried
On hearing this, she dashed out of her hiding place and ran towards  TAP HERE TO WATCH VIDEO AND READ FULL STORY>>>>>>>
DO YOU HAVE A PROBLEM?
Contact Us Through This Medium
DMCA Takedown
Share On:
ARTISTE: naija news
---
FOLLOW US ON FACEBOOK
---
SUBSCRIBE TO OUR YOUTUBE CHANNEL
---
FOLLOW US ON TELEGRAM
---
FOLLOW US ON TWITTER
---
CLICK HERE TO ADVERTISE ON OUR WEBSITE
---
Related Posts
---