News
Fast-Rising Actress Tessy Diamond Receives N15,000 From A Fan To Buy New Underwear.
---
Tessy Diamond is a fast-rising actress who has been making wave in the Nollywood industry. She is a plus-size lady, but despite her huge body size, she has shown the world that size is not a barrier to excel in any career. She appreciates and adore herself, and she doesn't pretend. Despite her size, she has features in all kinds of roles such as a gate keeper, house keeper, secondary School student, mechanic and many more, she has also featured along side top Nollywood actors and actresses like, Regina Daniel, sister Maggy, Ruby Ojiakor, Stephen Odimgbe and many others. She currently has over 37,000 followers on Instagram.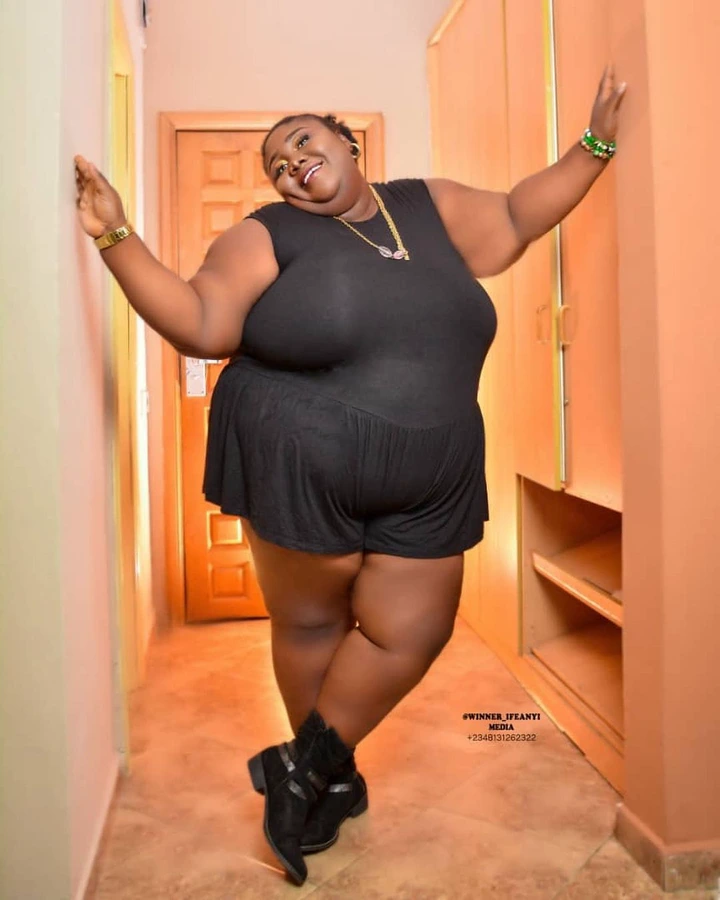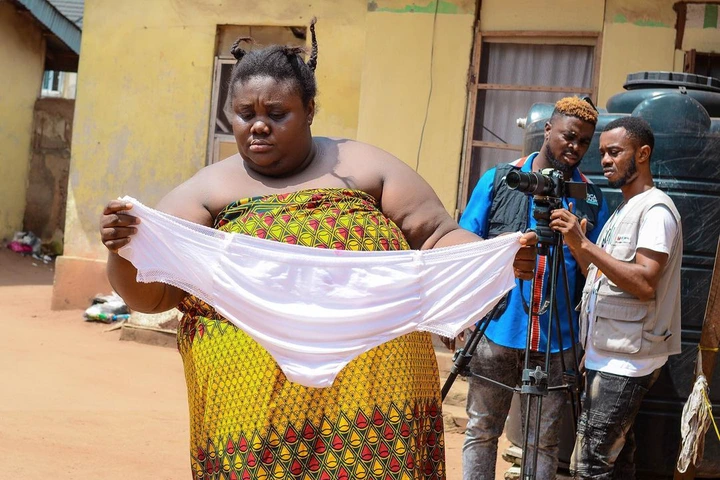 ( Picture of Tessy holding the underwear)
Tessy Diamond is one of the Celebrities that is trending on social media at the moment after Davido's Rolls Royce Birthday Fund. The plus size lady posted a picture of her holding a very large underwear ( or pant ) in her Instagram account with a caption on it that read, " Abeg i no dey greedy, I won buy new pant, e no cost, na 1000 Naira".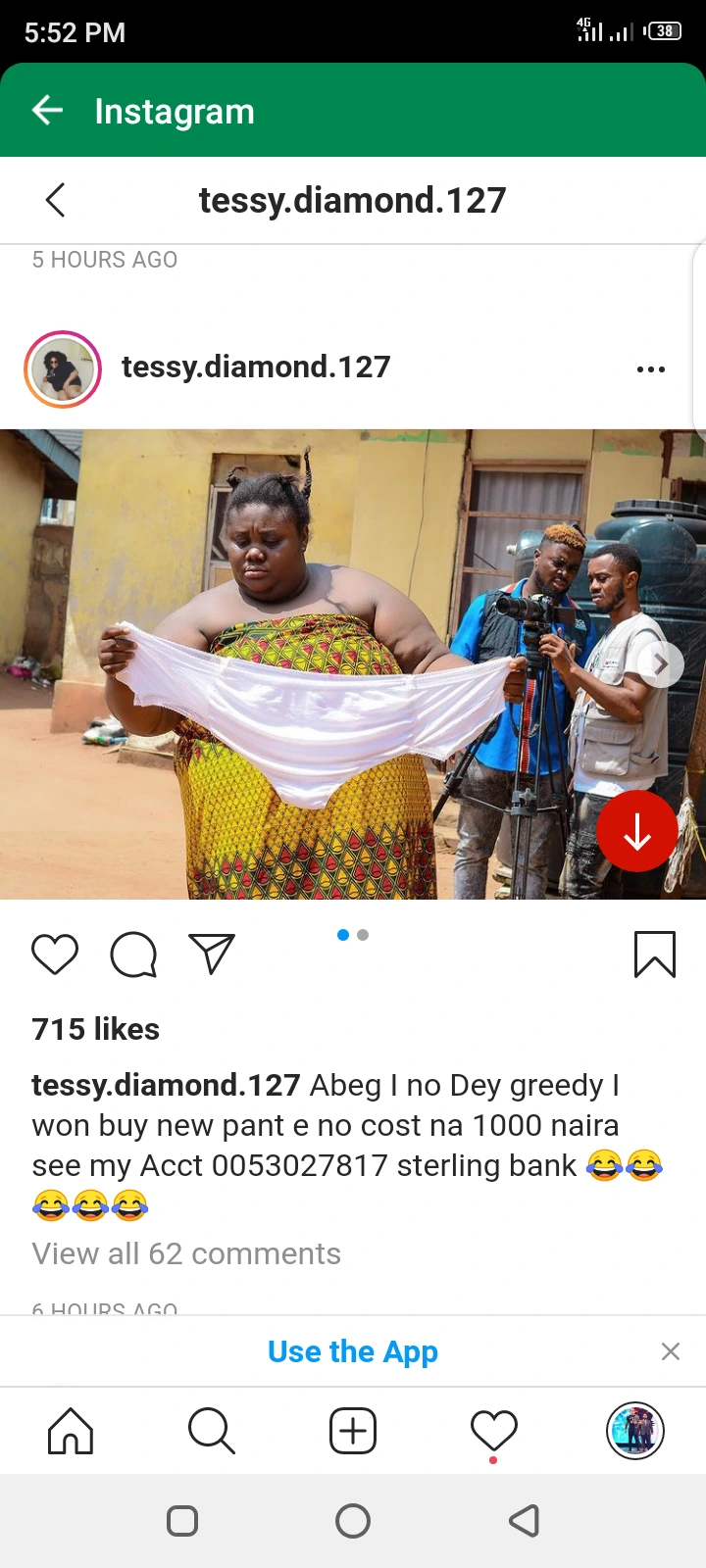 (screenshot of Tessy Diamond holding the large underwear along with the caption)
The plus size lady said she needed to buy a new pant, thereby asking her fans for a donation. she also included her bank account number in the text below the picture.
Although, it is not certain if she actually meant it or she did it for comedy sake, but from the background of the picture, one can clearly understand that she was a movie set. However, minutes after she posted the picture, a fan of her credited her with 15,000 Naira. She quickly screenshot the alert and posted it on her Instagram account with appreciation message.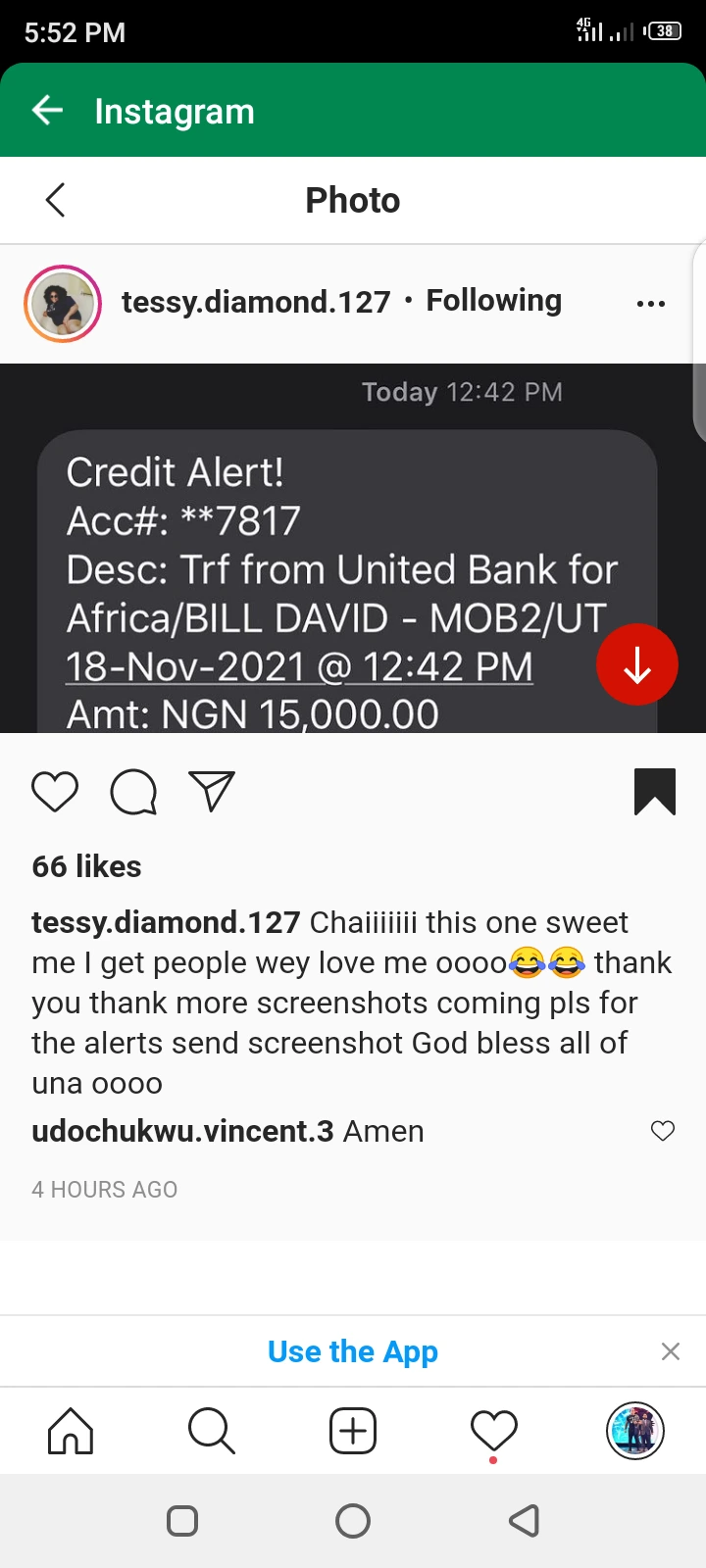 ( screenshot of the alert and her appreciation)
Although, she did not reveal the name of the person or his identity. CLICK HERE TO COMMENT
DO YOU HAVE A PROBLEM?
Contact Us Through This Medium
DMCA Takedown
Share On:
ARTISTE: Naija cruise
---
FOLLOW US ON FACEBOOK
---
SUBSCRIBE TO OUR YOUTUBE CHANNEL
---
FOLLOW US ON TELEGRAM
---
FOLLOW US ON TWITTER
---
CLICK HERE TO ADVERTISE ON OUR WEBSITE
---
Related Posts
---