News
Finally, End Of Tough Times As Ole Gunnar Sacked By Man United And Zidane Expected To Replace Him
---
Tough moments for Manchester United supporters are now over since the board has concluded to fire Ole Gunnar Solsjkaer. Despite the club having one of their strongest team of all time, they have been struggling in a great way under Ole. After losing at home in the Manchester Derby, disappointment have continued with a 4-1 defeat against Watford.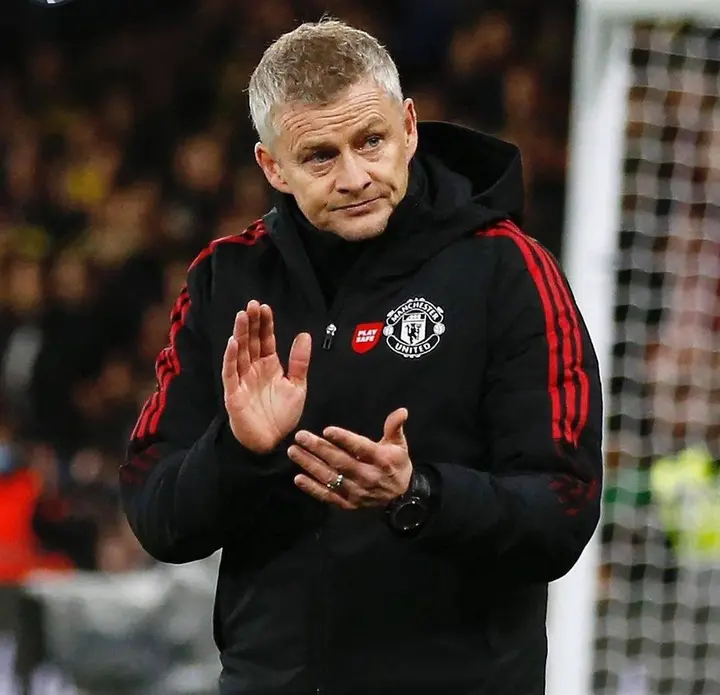 They were also beaten 4 by Leicester, 5 by Liverpool, 1 by Aston Villa and a draw with Southampton and Everton. They have conceded a total of 29 goals and only Norwich has allowed more than them. This means that they have one of the poorest defence. They have kept only two clean sheet in the 12 matches played so far.
As reported by Fabrizio, Man United board have decided to fire him after five hours internal talk. It is now confirmed that mutual agreement to part ways will be considered and discussed. They are now working on compensation and written agreement with the Norwegian. It is now over and official statement is expected in the next hours once paper work is completed.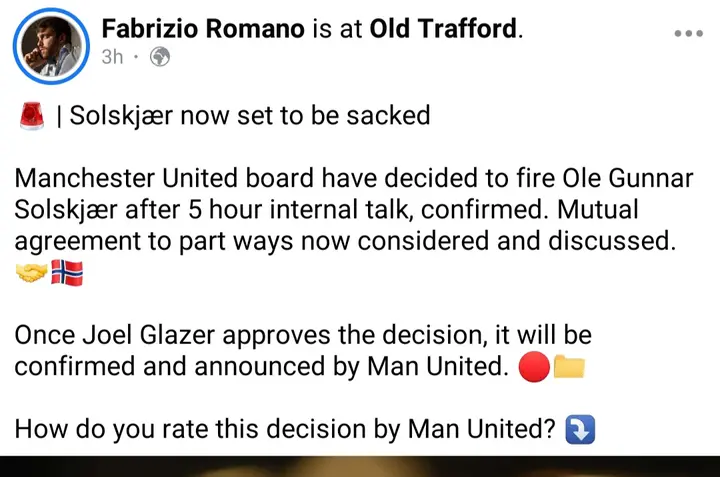 His coaching assistants Kieran McKenna and Mike Phelan will also be relieved with him to bring in fresh staffs. Joel Glazer has further directed the scouting management to complete the talks with Zinedine Zidane as he is the one expected to replace Ole.
Manchester United will be hosting Chelsea at Old Trafford next weekend. The Blues lead the table with 29 points which 12 ahead of the Red Devils who dropped to 7 with 17 points. It is therefore crucial to sack Ole to bring in a person who can stop Chelsea and reduce the points to 9. If Tuchel win, based on their top form, the league will be long time gone.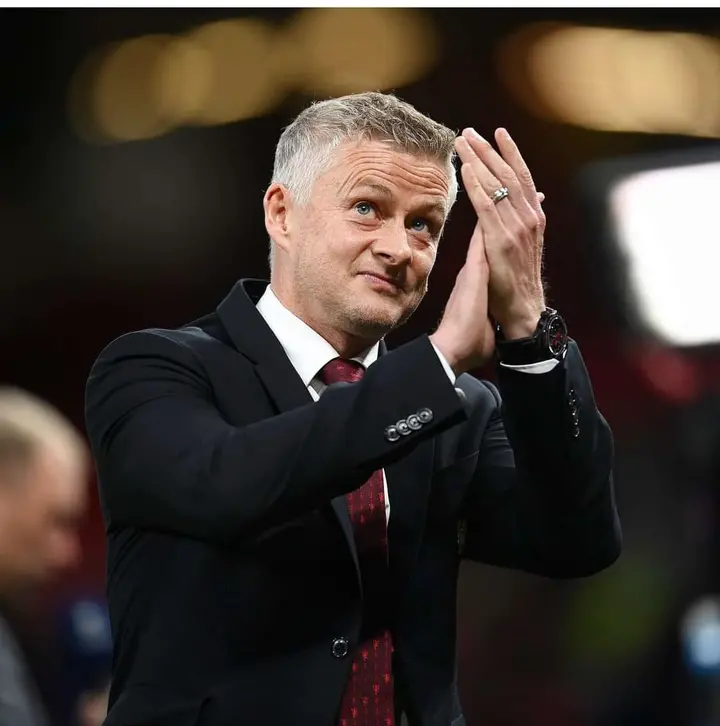 DO YOU HAVE A PROBLEM?
Contact Us Through This Medium
DMCA Takedown
Share On:
---
FOLLOW US ON FACEBOOK
---
SUBSCRIBE TO OUR YOUTUBE CHANNEL
---
FOLLOW US ON TELEGRAM
---
FOLLOW US ON TWITTER
---
CLICK HERE TO ADVERTISE ON OUR WEBSITE
---
Related Posts
---