News
I Collected My Money Back From An Ungrateful Woman – Bishop Oyedepo(FULL VIDEO)
---
Bishop David Oyedepo, the General Overseer of the Living Faith Church Worldwide spoke to his members on the need to be grateful for everything that God does for them.
He revealed that a woman asked him for help and he gave her some money, but the woman said it is not enough. He asked the woman to bring the money so that he can add to it and immediately she gave him, he collected it and said "thank you and God bless you." He said that if you are not grateful, you will be losing ground on a daily basis. She didn't keep anything with him and out of compassion, the man of God decided to give her money. "That is what God does to the ungrateful," he said.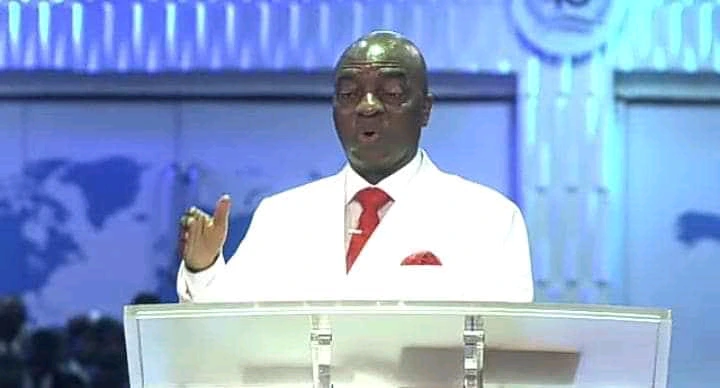 According to him, what that individual was supposed to do was to say 'thank you, I am not worthy of this' and he will have said 'come back, add to it." He said that when you are not grateful, God will collect your blessings back. He then advised them not to let God do that because they have nowhere else to go. He said that they were thanking God when they were 4;  TAP HERE TO READ FULL STORY… DO NOT MISS IT!!! 👊
DO YOU HAVE A PROBLEM?
Contact Us Through This Medium
DMCA Takedown
Share On:
ARTISTE: naija news
---
FOLLOW US ON FACEBOOK
---
SUBSCRIBE TO OUR YOUTUBE CHANNEL
---
FOLLOW US ON TELEGRAM
---
FOLLOW US ON TWITTER
---
CLICK HERE TO ADVERTISE ON OUR WEBSITE
---
Related Posts
---