Review Of The Female Preacher's Revelation On The Implication Of Wearing Some Clothing Items
A female preacher who said she saw a revelation from Jesus Christ is currently making waves on social media after she warned against perfumes, saying that we shouldn't apply perfumes because it would land us in hellfire.
She also warned against putting on black outfits saying that black outfits aren't supposed to be worn by people of God because they will land us in hellfire. She said that ladies who put on high heels should stop it because it would also land them in hellfire. She said that she got rid of her black outfits after the revelation she got from God.
Based on my analysis, we'll take a brief look at the claims made by the preacher and see if they're backed up by the scriptures.
For black outfits and high heels, it was never mentioned in the Bible that we are restricted from putting outfits of any color if we want to make heaven. According to the Bible in Hebrews 12:14, the requirement for making heaven is Holiness.
Being holy is emulating the lifestyle of Christ on earth and displaying the nine fruits of the spirits in our lifestyle which are love, joy, peace, long-suffering, gentleness, goodness, faith, meekness, and temperance (Galatians 5: 22 and 23)
However, the Bible warned us against worldly lust in Titus 2 vs 12 so putting on outfits or heels that would stir up lust isn't right for Christians as it could lead others to sin. The Bible also warned men not to wear ladies' outfits and vice versa because it's an abomination to God (Deuteronomy 22 vs 5).
As for perfumes, if you read Exodus 30 from verses 34 to 38, God ordered Moses to make a perfume with a special fragrance that should be made holy unto God. He told Moses that the people of Israel shouldn't make perfume for themselves with the same fragrance else they would be cut off from the people.
If God allows the children of Israel to make perfume with the scent of their choices apart from that of the special perfume, this implies that the children of Israel are allowed to use perfumes. If the children of Israel are allowed to use perfumes, could this imply that perfumes are safe? Also, note that the Bible states that God is not an author of confusion and since we haven't discovered any place in the Bible where we are instructed not to use perfumes, it's mainly left for our conscience and the Holy Spirit to guide us. CLICK HERE TO COMMENT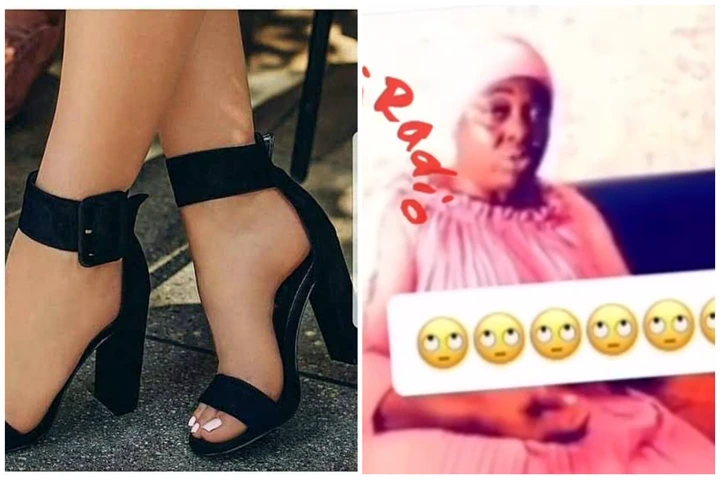 What are your thoughts on this?