Signs And Symptoms Of Pancreas Disease And When To See A Doctor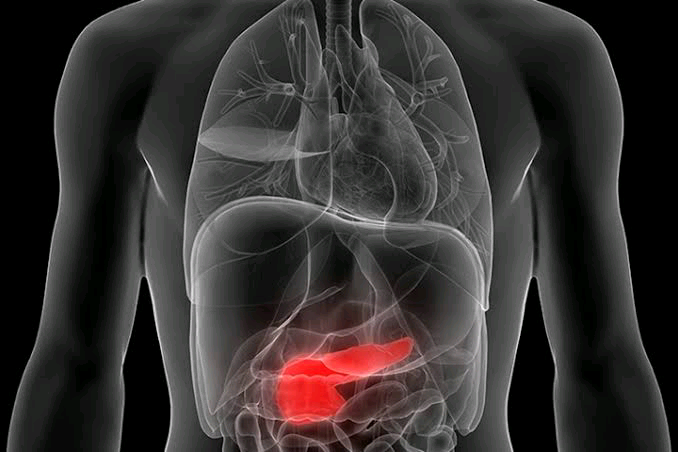 Before talking about disease of the pancreas which is pancreatitis, I will like to explain what pancreas is and the functions of the pancreas to the body. 
Pancreas is a glandular organ located in the abdomen. It makes pancreatic juices and this pancreas juice contain enzymes that aid in digestion, and it produces several hormones, including insulin (Insulin is a hormone that is responsible for allowing glucose in the blood to enter cells, providing them with the energy to function). The pancreas is surrounded by other stomach organs such as, intestines, Kidney, liver etc.
The disease of the pancreas is known as pancreatitis. Pancreatitis is the inflammation of the pancrea, and it is divided into two. It can either be acute, in which case short-term inflammation develops suddenly, or chronic, in which case it is reoccurring or persistent. In acute or mild pancreatitis, there is inflammation and edema of the pancreas. In severe pancreatitis, there is necrosis of the pancreas, and nearby organs may become injured.
CAUSES OF PANCREATITIS
The following are the causes of acute and chronic pancreatitis;
1. Gallstones: Gallstones are hard pieces of stone-like material that form in your gallbladder. They can trigger acute pancreatitis if they move out of the gallbladder and block the opening of the pancreas.
2. Excessive Consumption Of Alcohol: Many cases of pancreatitis are caused by alcohol abuse. 
Other less common causes of pancreatitis include:
A viral infection – such as mumps or measles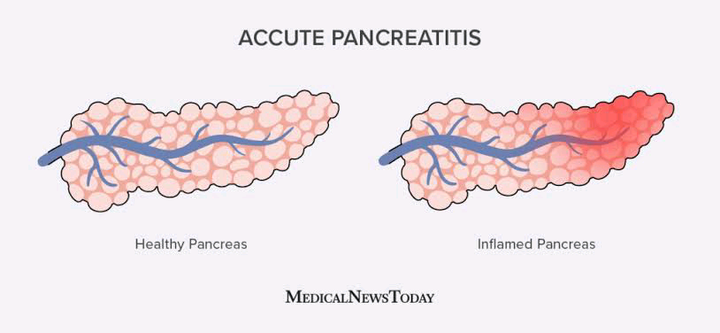 Source: MedicalNewsToday
Signs and Symptoms of Acute pancreatitis include:
1. Nausea 
2. Fever
3. Muscle aches
4. Vomiting
5. Intense abdominal pain, tenderness, and swelling
Signs and Symptoms chronic or severe pancreatitis include:
1. Diarrhea
2. Diabetes
3. Mild jaundice
4. Weight loss
5. Persistent pain in the upper abdomen and back
When To See A Doctor
If you have a sudden pain in the center of your upper abdomen, below the breastbone, or sternum and the pain become severe, and it may also spread into the back, you should see a doctor, and also if you have the aforementioned signs and symptoms, you should also see a doctor.
Source: Healthline
Thanks, share, like and follow the handle for more health updates.
HealthRealm (via Opera
News )